In 1991, Prince was at a crossroads.
His commercial power had waned. A sequel to Purple Rain, Graffiti Bridge, had bombed at the box office. Hip-hop, a genre he'd disparaged as "tone deaf", had dethroned R&B as the sound of urban America.
"He was the greatest live performer alive but, as far as recording new material, he was in an odd creative space," his former manager Randy Phillips later told Rolling Stone. "It's almost as if he lost his mojo for songwriting."
But with a new band came a fresh burst of inspiration. Working with the NPG, Prince embraced contemporary sounds, fusing rap with dance-funk, and writing some of his best songs since Sign O' The Times.
"I got grooves and grooves up on the shelf," he boasted on Daddy Pop. And the public agreed: Diamonds and Pearls, released in October 1991, boasted six singles, including Gett Off, Cream and Money Don't Matter 2 Night, and remains his biggest-selling album in the UK.
Now, Prince's estate is re-issuing the record with three hours of never-before-heard material from the recording sessions.
To find out how it all came together, here's a history of Diamonds and Pearls featuring new and archive interviews from the people who were there.
Warning: This article contains some language of a sexual nature.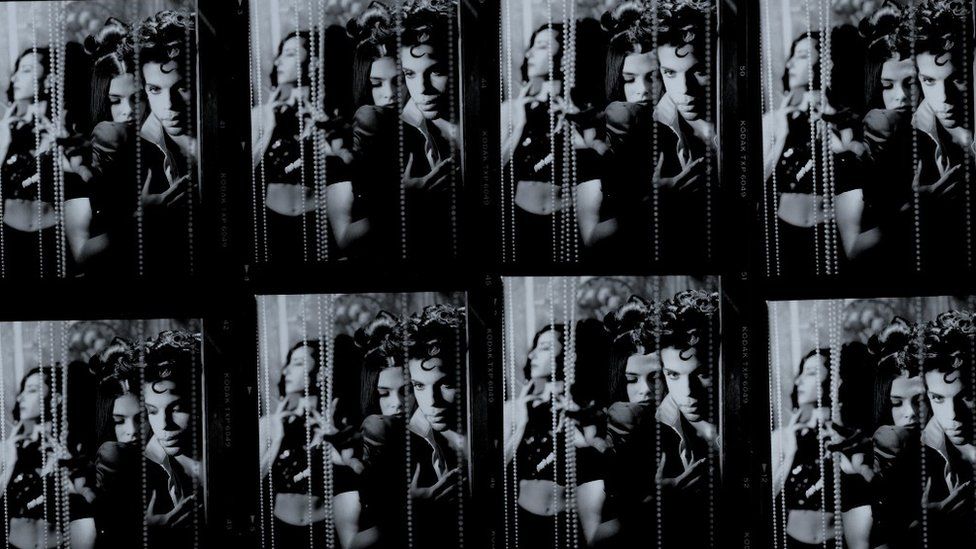 Prince [USA Today, 1991]: "Making hits is the easiest thing I could do. But it's like taking a ribbon for a race someone else won. I can't do that. I can't repeat myself."
Levi Seacer, Jr [guitarist, NPG]: "He can write a hit at the drop of a dime. A lot of the songs on Diamonds And Pearls, we cut from the start in 20 or 30 minutes. He's very prolific."
Chris Poole [Prince's European publicist]: "By 1991, he really had lost contact with the black audience, black teenagers. Music had changed. Rap had happened."
Michael Bland [drummer, NPG]: "He was in a valley. He was literally trying to figure his way out of the '80s into the '90s."
Michael Koppelman [Prince's recording engineer, 1989-92]: "I think he fought with feeling irrelevant at times. He asked me once, 'If someone's a genius, are they always a genius?'"
Duane Tudahl [Senior researcher, Prince Archives]: "Graffiti Bridge did not do well. I don't know if he felt like he needed a hit – but Prince always wanted to show the world what he could do."
Michael Koppelman: "When we started Diamonds and Pearls, the band changed Prince in a good way. They lightened him up and he laughed a lot."
Tommy Barbarella [keyboards, NPG]: "It felt like a new beginning."


The funkiest band in the land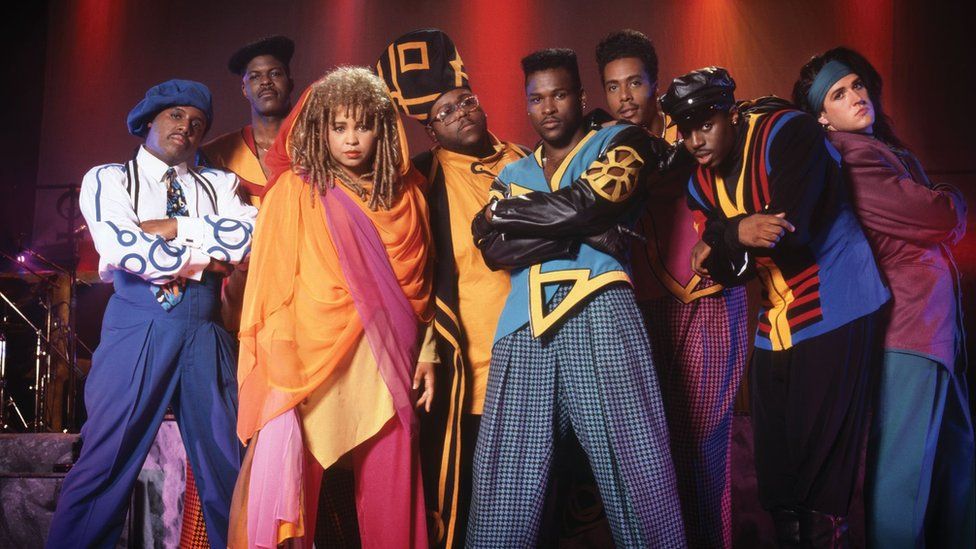 The phrase New Power Generation was first mentioned on 1988's Lovesexy album. By 1990, it was the name of Prince's official band.
Tony M [rapper, NPG]: "The majority of us were from Minneapolis. I'd been in the Purple Rain film as a dancer. He grew up with Sonny T."
Prince [Guitar World, 1994]: "I thought Sonny was God. A lot of what I do on guitar, I learned from him. I'd go over to his house and we'd play records and he'd show me things on guitar."
Randee St Nicholas [photographer/director]: "Michael, the drummer, was just 19 when Prince found him – but he was a genius."
Michael Bland: "I was at college when Prince called my mom and dad's house and said, 'I'd like you to join my band.' I was like, 'Do you think I'll have time to continue my studies in the fall?' And he just cracked up."
Tommy Barbarella: "I was playing with The Steeles, the gospel group, and Prince would come down to hear us with Kim Basinger. They'd sit up in the balcony and freak me out. Everyone was like, 'Prince has his eye on you', and eventually I got a call to ask if I'd be part of [Prince protégé] Margaret Cox's band. On maybe the second or third day of rehearsals, Prince came in and asked if Sonny, Michael and myself would stay after rehearsal to help him with a couple of songs in the studio. And I was like, 'Sure'. I schlepped my gear into Studio B and we proceeded to record Diamonds and Pearls. That was my first time playing with him."
Stacia Lang [Prince's designer]: "There was a lot of pressure on these musicians but they knew how to have a good time. There was so much laughter in the halls that, when I think back on it, it makes me very happy."
Duane Tudahl: "One of the band members said they felt like they kept the darkness out. They kept him from being sad."


The inimitable Rosie Gaines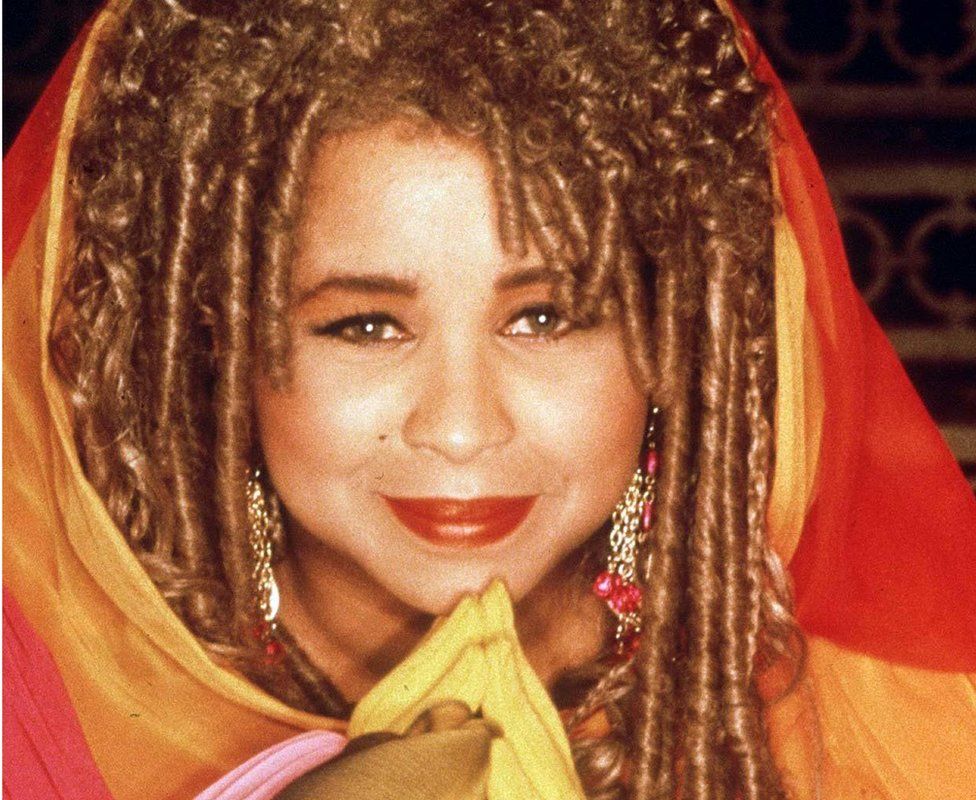 Californian singer-songwriter Rosie Gaines took an unprecedented role on Diamonds and Pearls, duetting with Prince on several songs, including the title track.
Prince [Details magazine, 1991]: "Rosie is like a tornado. There's never enough hours in the day for her voice. There's never enough tape for her voice."
Stacia Lang: "She had a very, very strong personality. And I think he liked that about her because she would disagree with him."
Tony M: "Rosie could riff on anything. When she opened her mouth, you could see the look of amazement on Prince's face. It took a lot for him to do that."
Rosie Gaines [Scottish Daily Record, 1997]: "It was exhilarating. Vocally, Prince could pull things out of me like no-one else."
Prince [liner notes for The Hits, 1993]: "Diamonds and Pearls [was] written as a duet with Rosie Gaines. Prince vowed never 2 perform it with anyone else."


My flow hits you just like a lead pipe – Prince and rap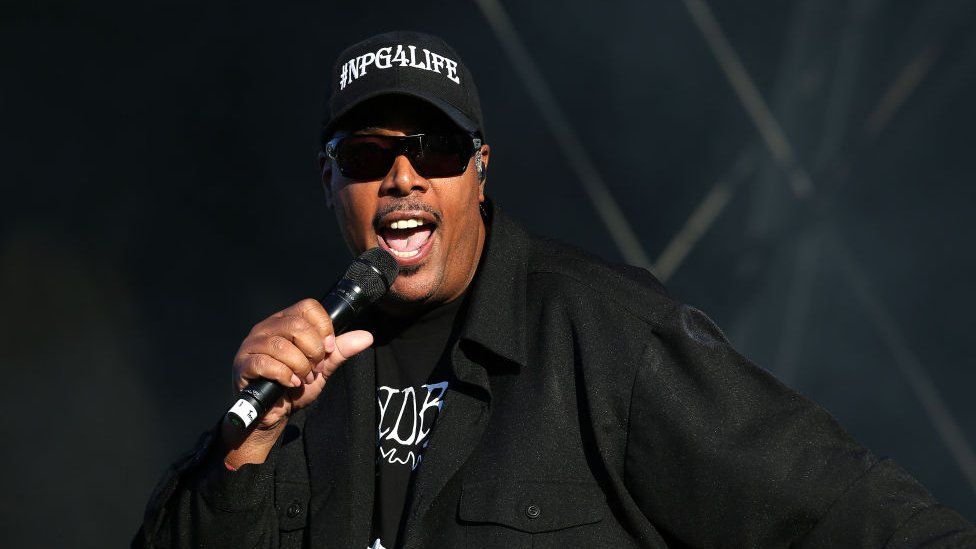 Chris Poole: "At first, Prince completely rejected rap and said it wasn't valid."
Chuck D [rapper, Public Enemy]: "With Prince, it's easy to be down on hip-hop. He probably said, 'This is basic, what's coming through the mainstream'. But then he started to get deeper and deeper into what was done behind the scenes. That's when Prince's understanding of rap and hip-hop started to become a little different."
Prince [Sky Magazine, 1991]: "I never said I didn't like rap, I just said that the only good rappers were the ones who were 'dead on it' – the ones who knew what they were talking about. I didn't used to like all that braggadocio stuff. 'I'm bad, I'm this, I'm that'. Anyway, everybody has the right to change their mind."
Tony M: "I felt the responsibility of bringing hip-hop into Prince's music. I had to battle Prince fans who were appalled he was adopting rap, but also the hip-hop community, who felt he'd slighted them in the past. I was in the middle, throwing punches on both sides."
Duane Tudahl: "By this time Prince was wasn't really getting the stories from the street. And Tony brings an authenticity."
Michael Koppelman: "I don't really like any of the rapping and all that stuff. I like Willing And Able and Cream. But taken as a whole, the record is true to who Prince was then. He wasn't making a record for Michael Koppelman, you know?"


Thunder all through the night – the recording sessions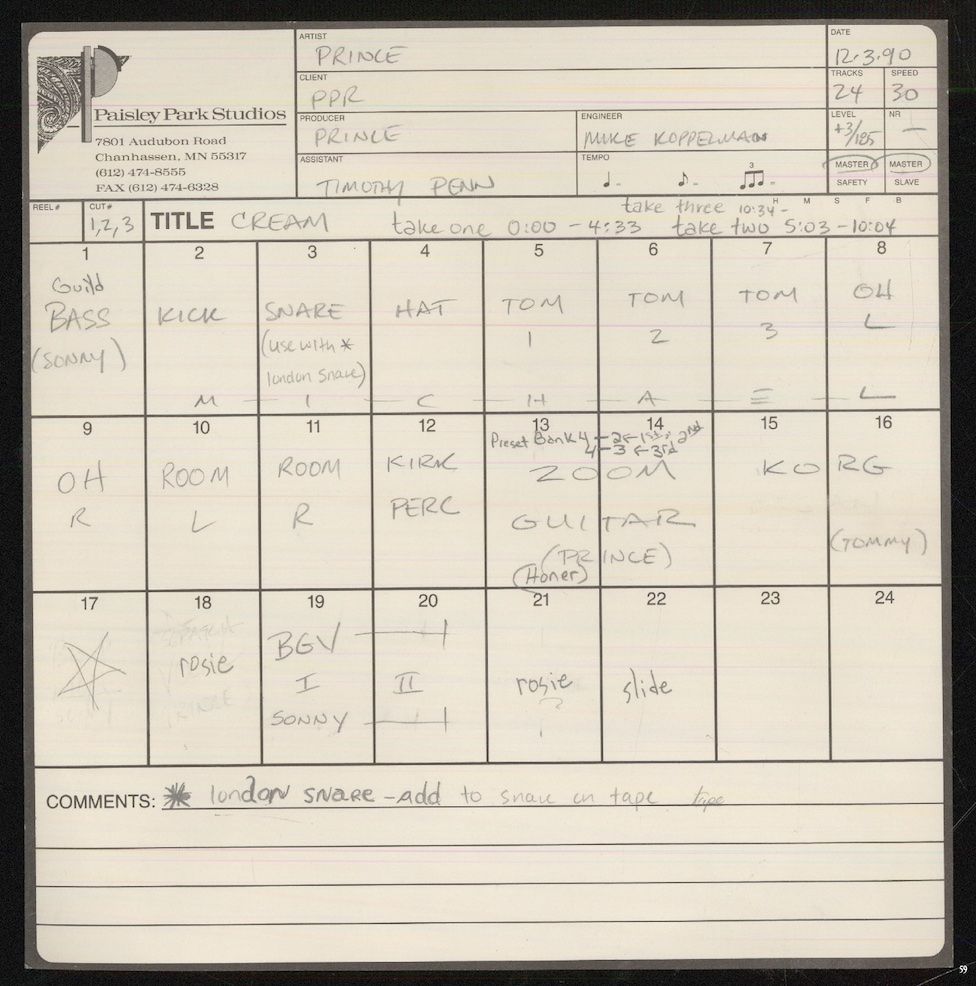 Prince [USA Today, 1991]: "I can't wait four years between records. What am I going to do for four years? I'd just fill up the vault with more songs."
Michael B: "We recorded with Prince whenever he felt like recording. If I was laying in bed with my wife watching Dick Van Dyke at three o'clock in the morning and my pager went off, I had to get up and go to Paisley Park."
Charles Spicer [Partner, Prince estate]: "I met Prince when I was 13 and he liked jam sessions even then. But with him, if he got an idea during the jam, there are many times where he would flesh out the whole song."
Levi Seacer, Jr: "Back then, we'd record onto a two-reel tape, and it'd hold like 15, 17 minutes of music. Prince was like, 'Turn the tape on, let's go,' and we would just jam. At the end, we might have had 30 reels of music and he used them for various things. Oh man, it was a lot of fun."
Michael Koppelman: "Cream, for example, was recorded really quickly. He didn't meddle with it that much. He didn't stack a ton of extra layers on top of the original recording. It's a wonderful breath of fresh air on this really heavy album."
Michael Bland: "There's probably only a couple of takes of Cream in the vault. He wanted us to play a simple rock-soul groove and on the second one he told me, 'Don't play quite so much. Play more like Charlie Watts in the [Rolling Stones'] Sticky Fingers era."
Prince: "You know I wrote [Cream] while I was looking in the mirror? I'm serious."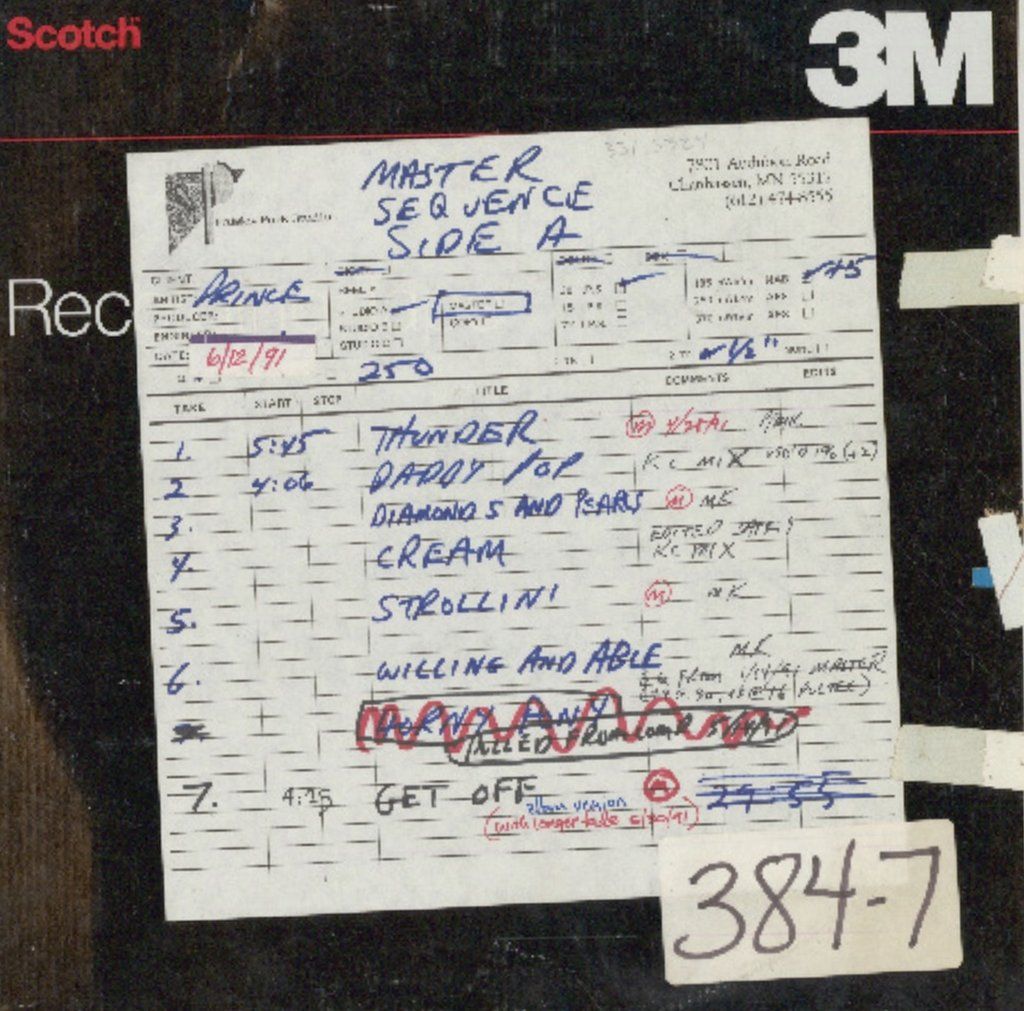 Tommy Barbarella: "Willing and Able is so unique. It's got gospel vocals, three guitar parts, a weird rap. I just love it."
Tony M: "That was probably the hardest one to write. It's just not your typical rap song, because of the way the track swings. Prince allowed me 30 minutes [to write the lyrics] and then I had to switch it up."
Michael Bland: "Unfortunately for me, on songs like Willing and Able and Strolling, I had a bad stomach flu. When I hear those songs back, I still have a physical reaction, an anxiousness that happens. I wasn't at my best."
Michael Koppelman: "Prince wasn't easy to put up with in the studio. He could be demeaning. He liked us to sweat. Some people hated that but… it was almost like mentoring in a harsh way."
Rosie Gaines [ET interview, 1991]: "People say Prince is crazy but he can pull the best out of you and he makes you believe in yourself."
Stacia Lang: "You'd think, 'Oh my God, how is this person able to stay up all hours of the day?' But he was a real person. Sometimes he might fall asleep in the chair. He had his limitations. He could nap!"


Let me show you, baby, I'm a talented boy – Gett Off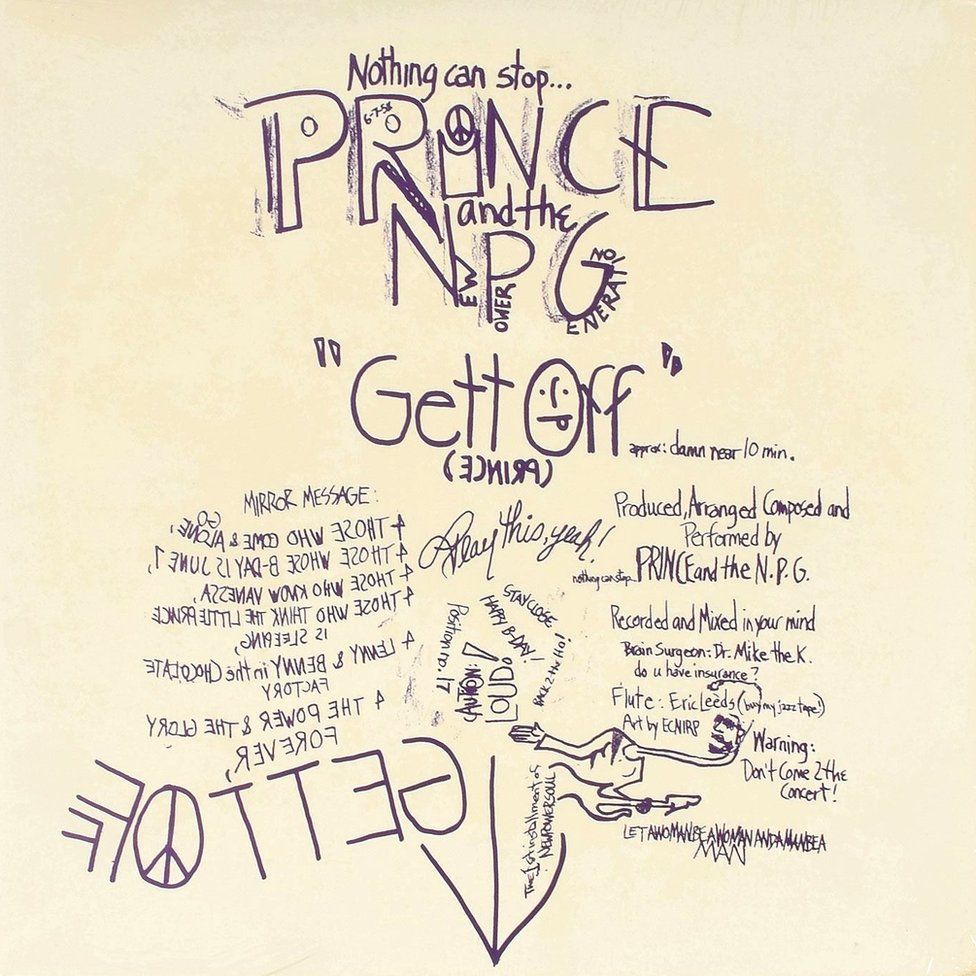 The first single from Diamonds and Pearls was Gett Off, a slamming, funky club track that borrowed elements of three earlier songs: Love Machine, Glam Slam '91 and the 1990 b-side Get Off. The box set makes Glam Slam '91 available for the first time.
Tony M: "Gett Off was just supposed to be a club release but when Prince saw the reactions in LA and Minneapolis, he decided to go ahead and put it on the album."
Tommy Barbarella: "It's such a sexy, nasty groove."
Michael Koppelman: "I remember it being a late entrant to the record. Prince came in with this fire in his belly and it came out all at once. It was a matter of hours from there being nothing to having most of the song done."
Tony M: "'23 positions in a one night stand'. Such a simple line that he came up with but it worked, and that was my introduction to the world."
Randee St Nicholas: "We'd just done a photo-shoot and we were sat cross-legged on the floor of his bedroom, drinking tea – he always had one of those little plastic bears with the honey in it that he squeezed into the tea – and he said, 'I want you to do a music video.' And I said 'I'm not a director'. And he goes, 'Yeah, I think you're the person to change how the world views me visually.'
"A few days later, he calls me up and goes, 'The video is for a song called Gett Off and John Buick is going to call you from Warner Brothers to talk about it.' So John phones and he says, 'Randee, I just want to tell you this. We're absolutely not doing a music video for that song.'
"About five minutes later, Prince calls me and asks what John said. So I told him, and he goes, 'I'll call you right back'. Two minutes later, John's back on the phone and he says, 'Correction. We are doing a music video for Gett Off.'
"Gett Off had this sort of dark sort of sexy, sensual feeling and Prince said to me, 'You need to watch the movie Caligula'. So I rented the movie and it was porn! I was like, 'Oh my God, what am I getting myself into?'
"Three weeks later, I walk into Paisley Park and all these extras come running up to me and they go, 'We'll get naked, we'll have sex on set if you want us to! Prince said we should talk to you about it.'"
Michael Bland: "We affectionately referred to that video shoot as 'Home-wreckers week'. Some of us had wives and girlfriends who came to the building, and they had a lot of questions."
Randee St Nicholas: "The only thing that I would say, and I hope Prince doesn't mind this, is that I didn't agree with the way it was edited, because he didn't spend enough time on it. The footage for Gett Off was so amazing, and I always thought we could tell a different story with it."

Money Don't Matter 2 Night
Skip youtube video by Prince
Allow YouTube content?
This article contains content provided by Google YouTube. We ask for your permission before anything is loaded, as they may be using cookies and other technologies. You may want to read Google's cookie policy, external and privacy policy, external before accepting. To view this content choose 'accept and continue'.
The BBC is not responsible for the content of external sites. YouTube content may contain adverts.
End of youtube video by Prince
With a video directed by Spike Lee, and proceeds donated to the song given to United Negro College Fund, Money Don't Matter 2 Night was the moral centre of an album that mostly concerned itself with party music.
Michael Koppelman: "His vocals are distorted on that song, which is funny because it was unintentional. He always kicked us out when he recorded his vocals, so he had his mic set up but he wanted it louder. When I came back in, I said, 'The vocals are fried'. And he went, 'Yeah, but I kind of like it'. And we never talked about it again."
Charles Spicer [Partner, The Prince Estate}: "Being the spiritual person that he was, he believed that if we have the means to help others, that's what we're here for."
Tony M: "He gave me my publishing rights, which was unheard of. You hear now about P Diddy giving some of his artists back their publishing. Prince did that for me right off the jump. He was all about empowering."
Robia Scott [aka 'Pearl', dancer for Prince]: "I remember one time, he'd been given money from the door at a nightclub show, and he called me into the green room and put a wad of cash in my hand and said, 'Thank you very much for tonight'. Then he called the rest of the band in and divided the money up with all of us. He was just so generous, so wonderful. I don't think he really cared about the money."

Filthy cute and baby you know it – the visuals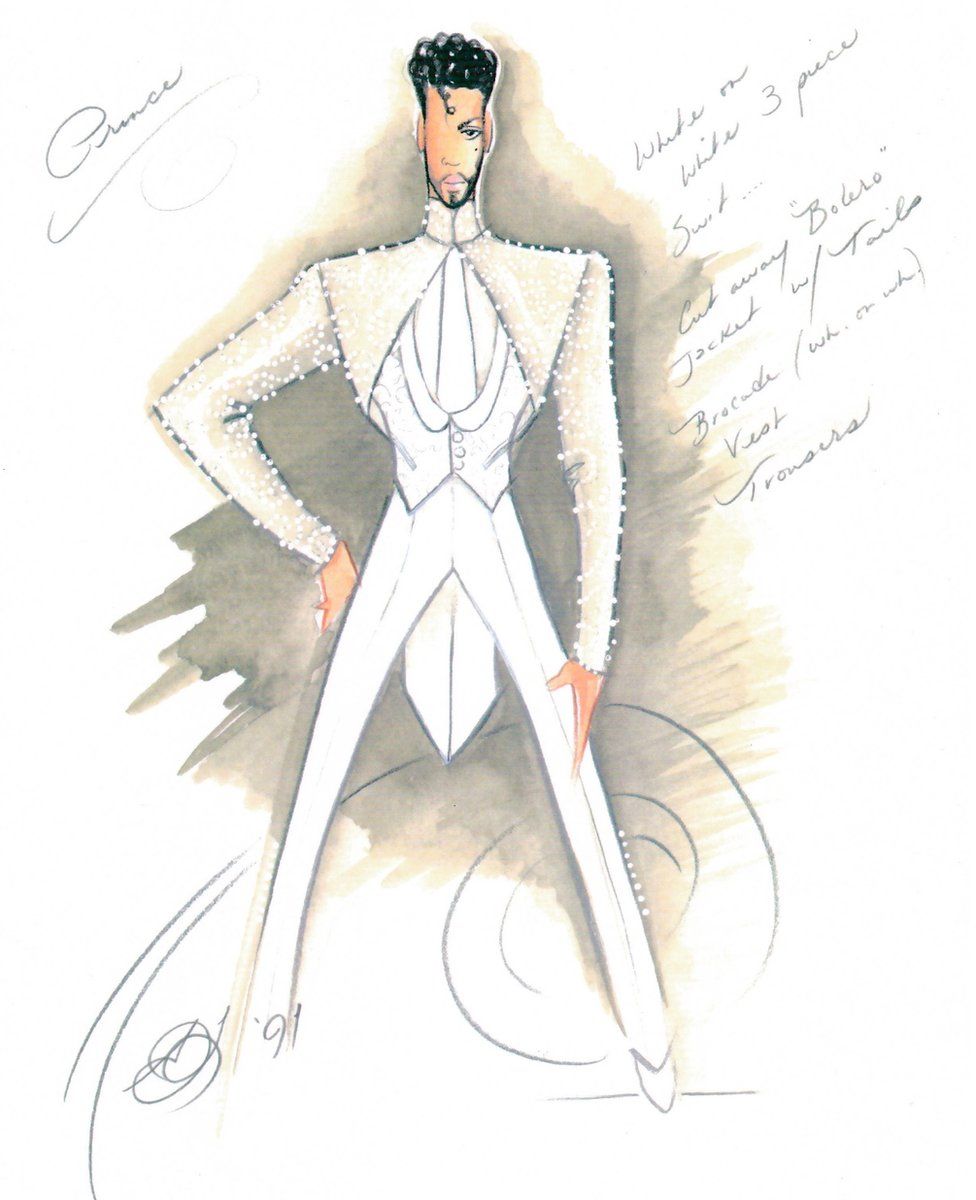 Prince switched up his look in 1991, combining intricate laces and primary colour with his notorious 'typhoon' hairdo. To promote the album, he also hired two dancers, Lori Elle and Robia Scott, to play the characters of Diamond and Pearl.
Stacia Lang: "He loved looking at women's fashion magazines. He collected them. He was very interested in all aspects of fashion and kept up with what was going on."
Randee St Nicholas: "He changed his wardrobe with every album but he always had shoes with little platforms that matched his clothes, which I used to make fun of all the time – because he'd make fun of the way I'd dress, too."
Stacia Lang: "On Diamonds and Pearls, Prince said, 'I'd like an all black-and-white look.' You see some of the remnants of that in the Cream video, but I knew his colour preference had changed. He had painted his house yellow, and he had a citron yellow BMW. So then I said, 'Okay, let's get him into clothes in that colour'."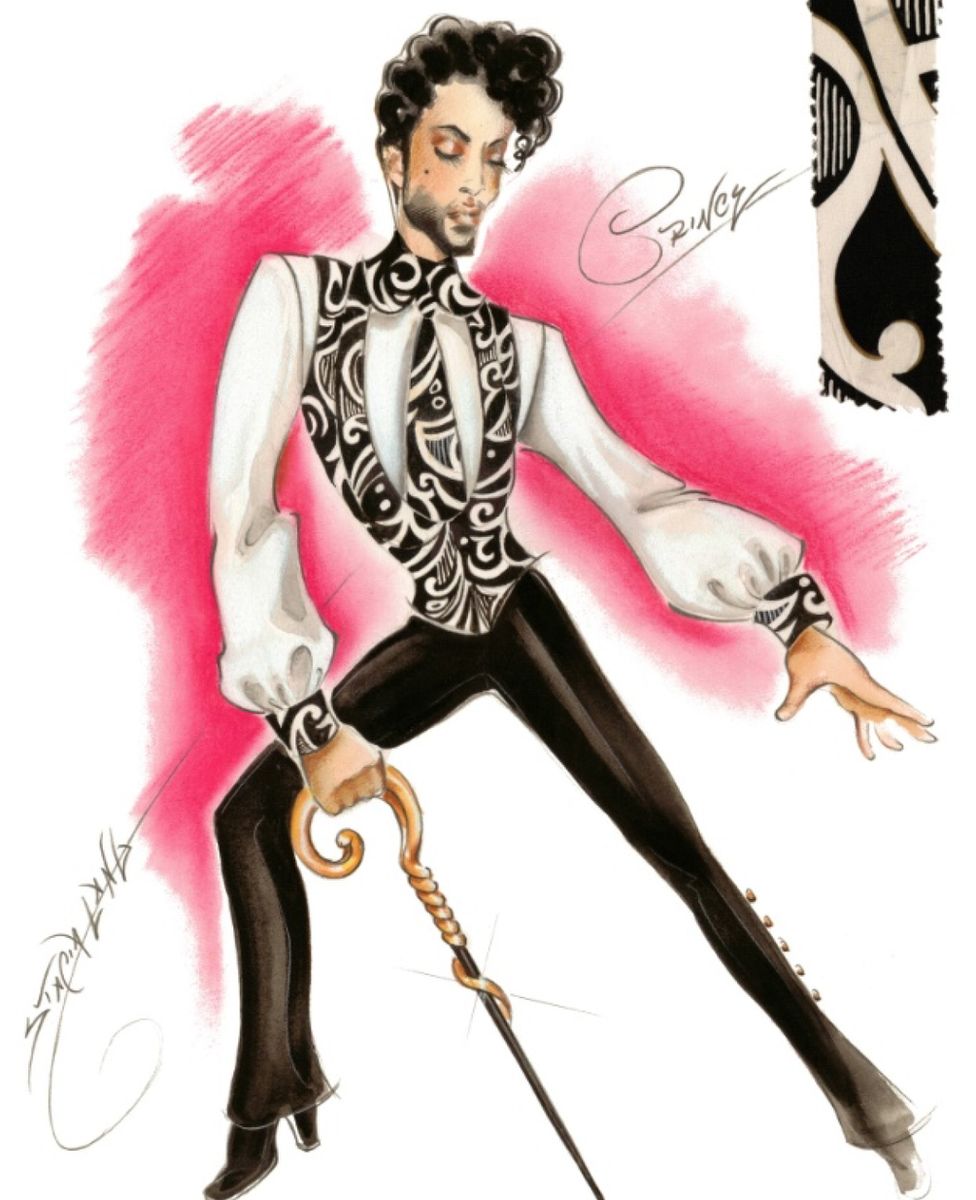 Robia Scott: "I was a professional dancer and I got called by my agent to go do an audition for Prince. It turned out he was looking for a set of identical twins, and there was another dancer called Lori, who I knew very well, and we looked kind of similar so we ended up getting hired.
"I remember the first rehearsal so vividly: Us two girls were on the floor stretching in front of the mirror and then it was almost like the lights dimmed, the smoke machine came on, and Prince is standing in the doorway.
"Literally within three minutes, we're all entwined with each other, we're on the floor, we're all over each other – because that's what you do as a dancer, right? We had great chemistry right from the beginning."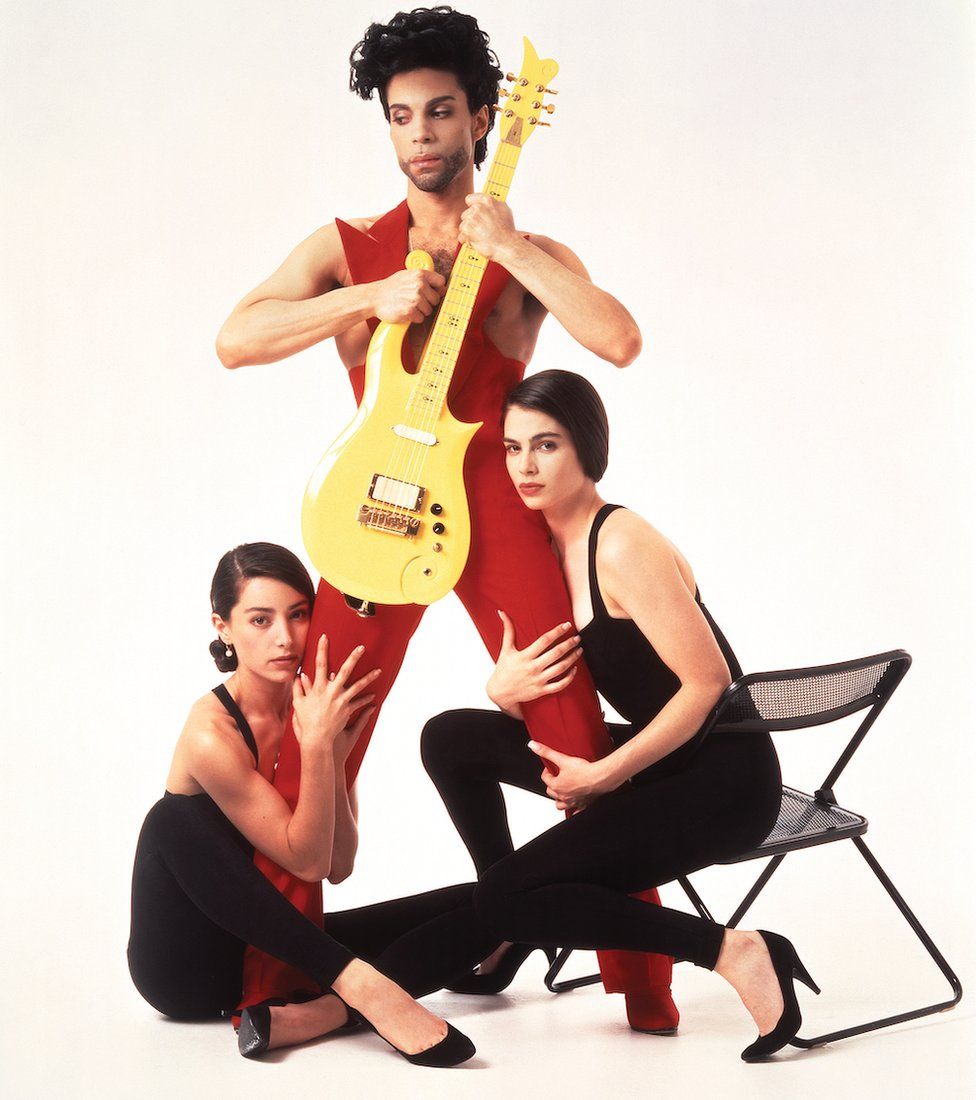 I'll show my [redacted] – The MTV Awards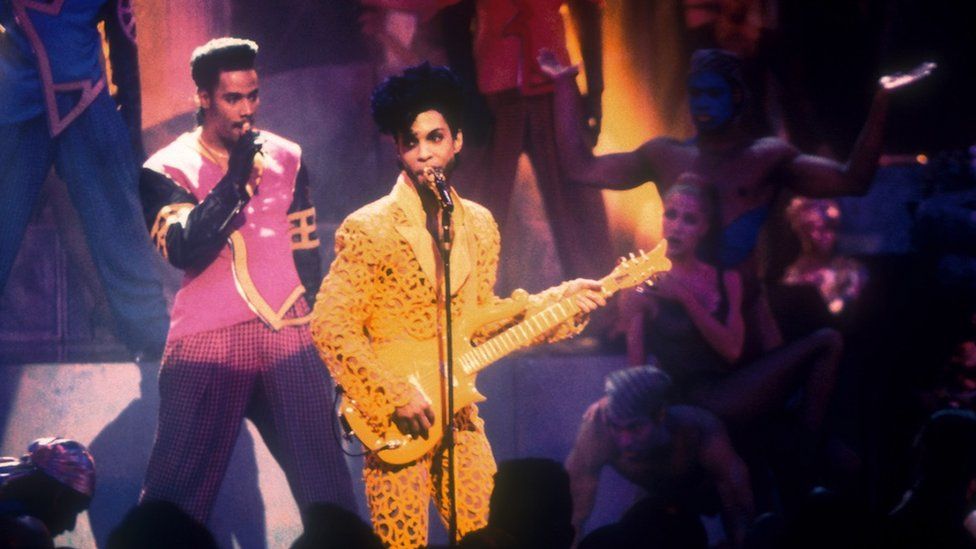 Prince's performance at the 1991 MTV Awards recreated the Gett Off music video – all pyrotechnics, Romanesque columns and gyrating dancers. Prince himself was dressed head-to-toe in yellow – except, that is, for his bottom, which was (allegedly) exposed to the world.
Tommy Barbarella: "To perform on an awards show in the '90s was a big deal. There were only three channels and everybody saw it."
Stacia Lang: "It's like a surreal dream. I'd done illusion nudity before and you have to really fit the costume and make sure everything is covered. But with this, we had so little time. He literally walked into it. And there were no adjustments."
Tony M: "He knew what he was going to do on that show. The executives from MTV were watching closely. They came to rehearsals and we kept it all G-rated. So when Prince hit the stage with the butt-out outfit, and people groping and grinding – they just lost their minds."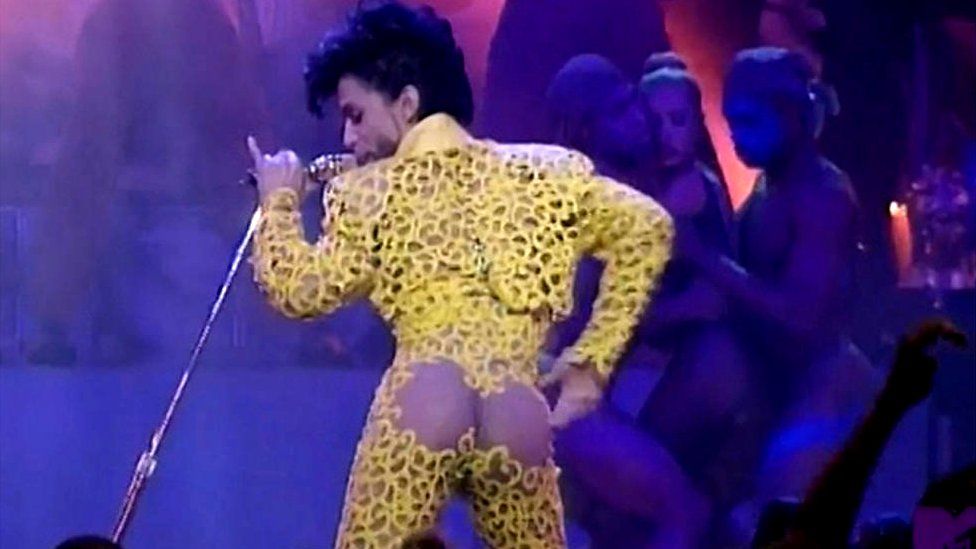 Stacia Lang: "There actually was a bit of fabric to hold it all together – because the lace was very floppy and it would fall away otherwise. But if you look at some of the pictures, you can see – for lack of a better word – his crack. So it's not like you can't see the skin underneath!"
Tony M: "It was literally an orgy on stage. I kid you not."

Step one, step onto the dance floor – The tour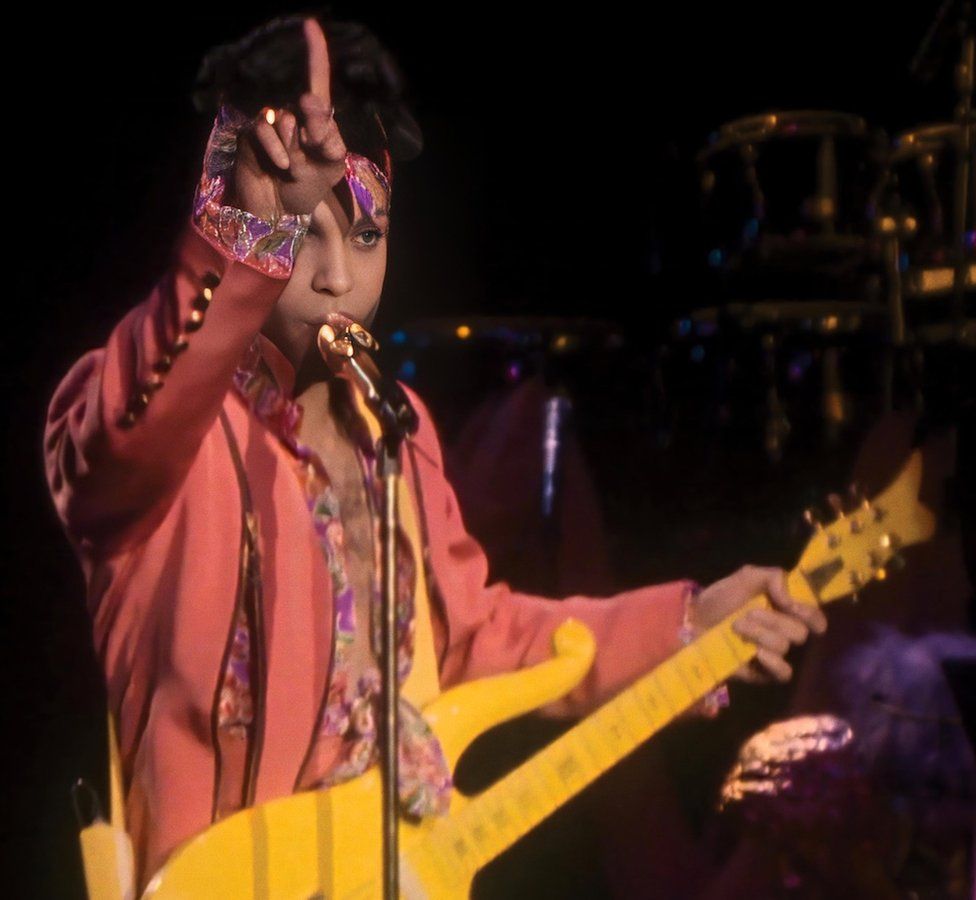 The Diamonds and Pearls box set includes a rare film of Prince playing the Glam Slam nightclub in Minneapolis, with the NPG at the height of their powers.
Prince [Rolling Stone, 1990]: "This band I'm with now is funky. With them, I can drag out Baby I'm a Star all night! I just keep switching gears on them, and something else funky will happen."
Michael Bland: "It was like a celebration every night. We had a shorthand sort of way of communicating. It was the perfect band."
Robia Scott: "The level of rehearsal that Prince demanded – if someone missed a note he could hear it, and he would stop and highlight that person. So the band felt a little extra pressure."
Tommy Barbarella: "Prince was so happy on that tour. In the footage from Glam Slam, there are so many close-ups of him and he's smiling and laughing. I got choked up when I saw it because that's the guy I remember. In later years, the eyes, the whole thing, he had changed so much. But that footage captures the person I remember."
Chuck D and Chris Poole spoke on the BBC 2 documentary Purple Reign. Levi Seacer Jr spoke to the BBC One programme The Prince Of Paisley Park. All other interviews by Mark Savage unless stated.