Big Brother Naija star, Angel Smith, has caused a huge stir on social media, particularly among her fans, after sharing a suggestive post.
The 23-year-old reality TV star had taken to Twitter to share a pregnant woman emoji without any context, giving rise to different speculations from netizens.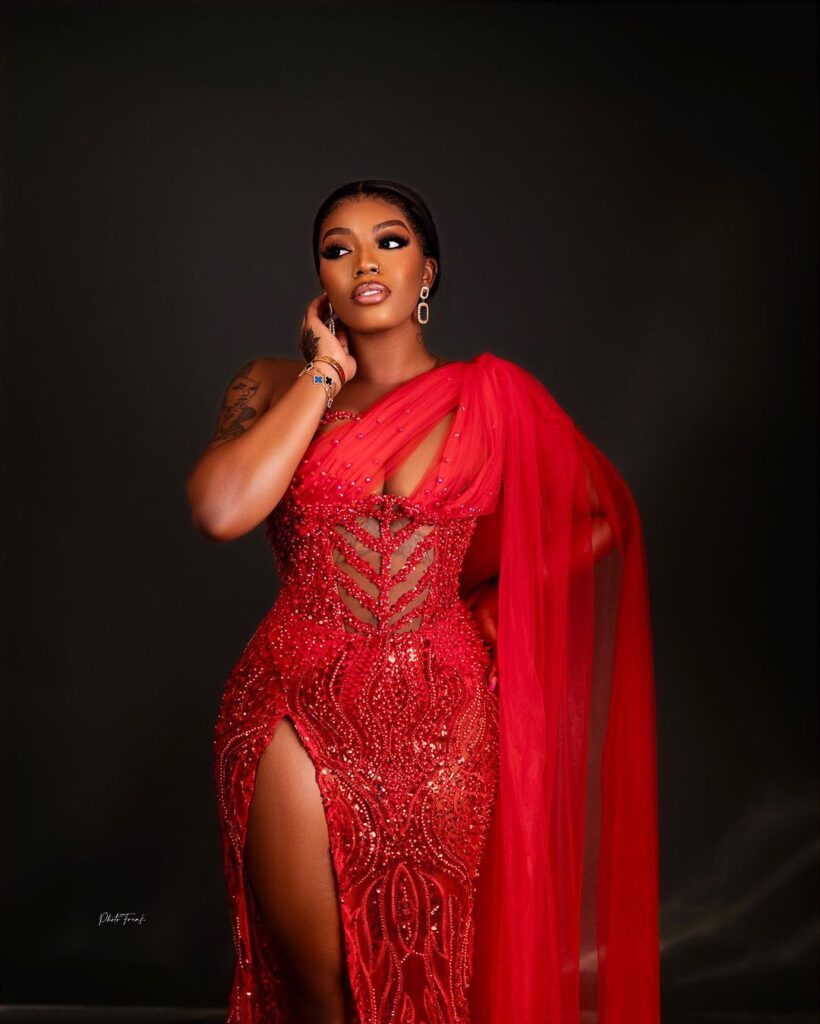 Angel, who confirmed her relationship with her co-star Soma during their post-eviction media appearances, has since been receiving congratulatory messages from her fans.
Some netizens also recalled how Soma had previously expressed his plans to marry and have children by 2024, while others expressed their hopes for twin children if she is indeed pregnant.
See her tweet and some response below,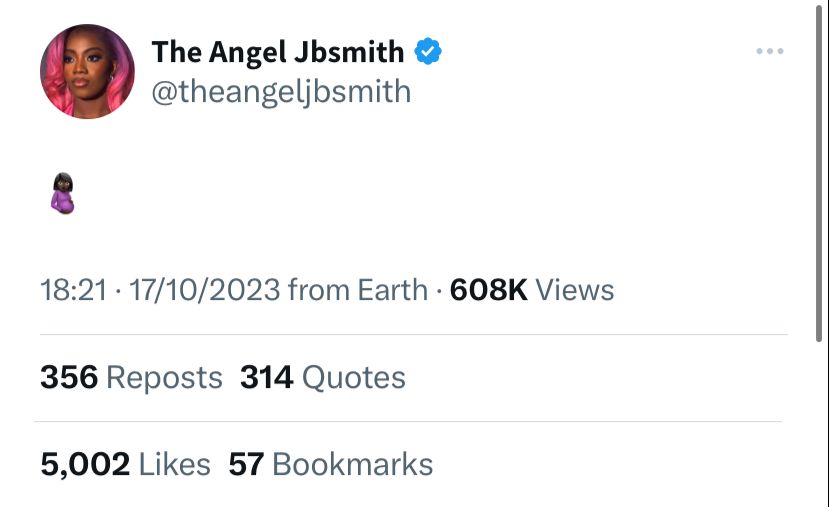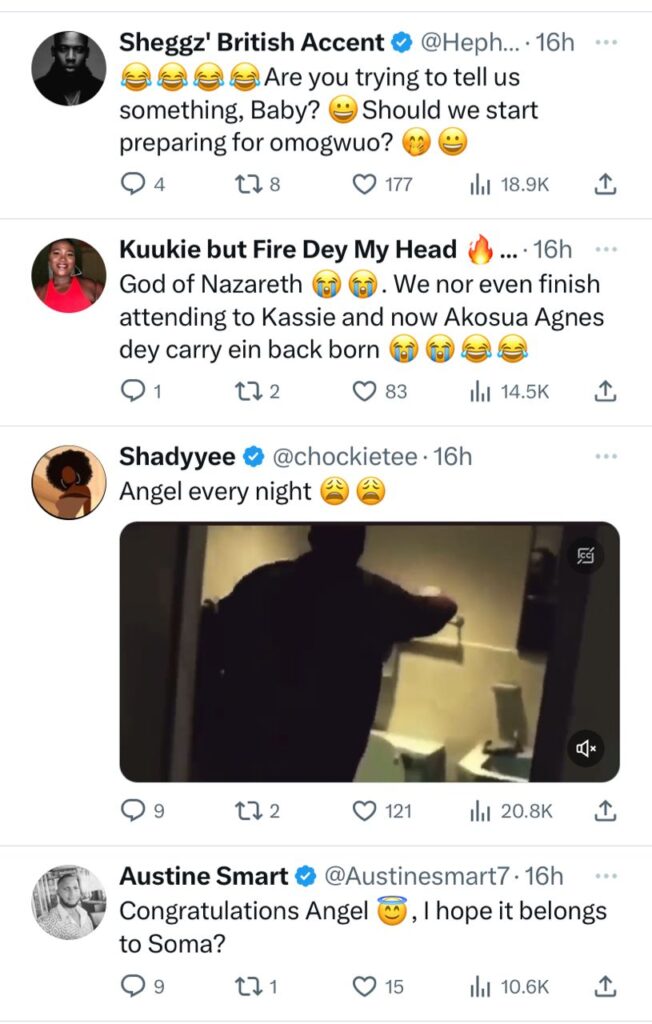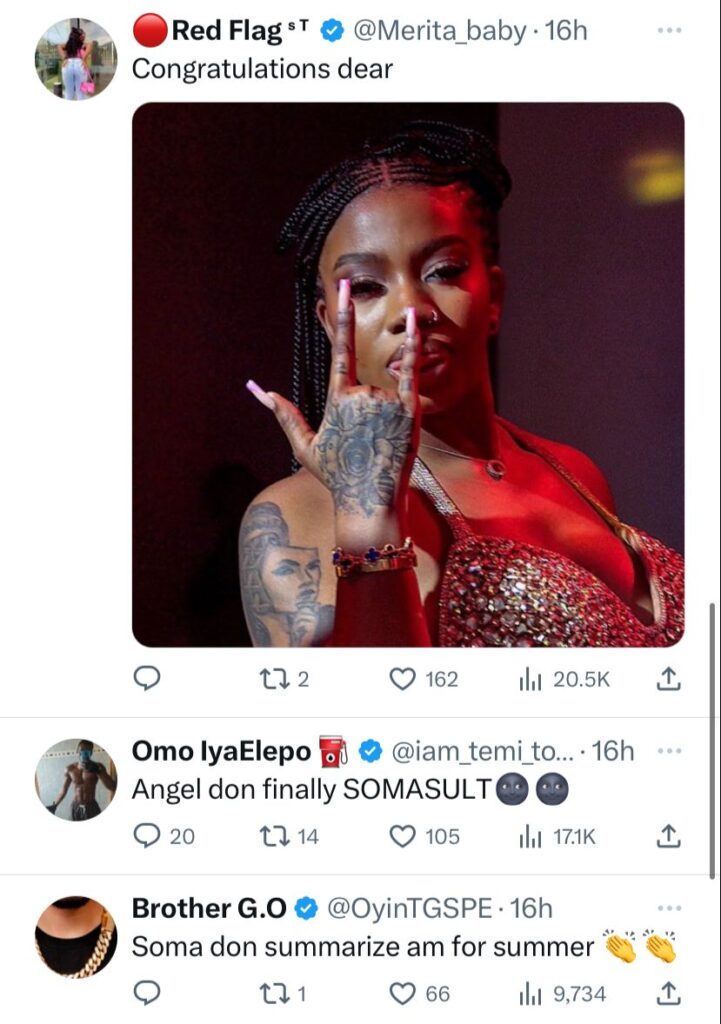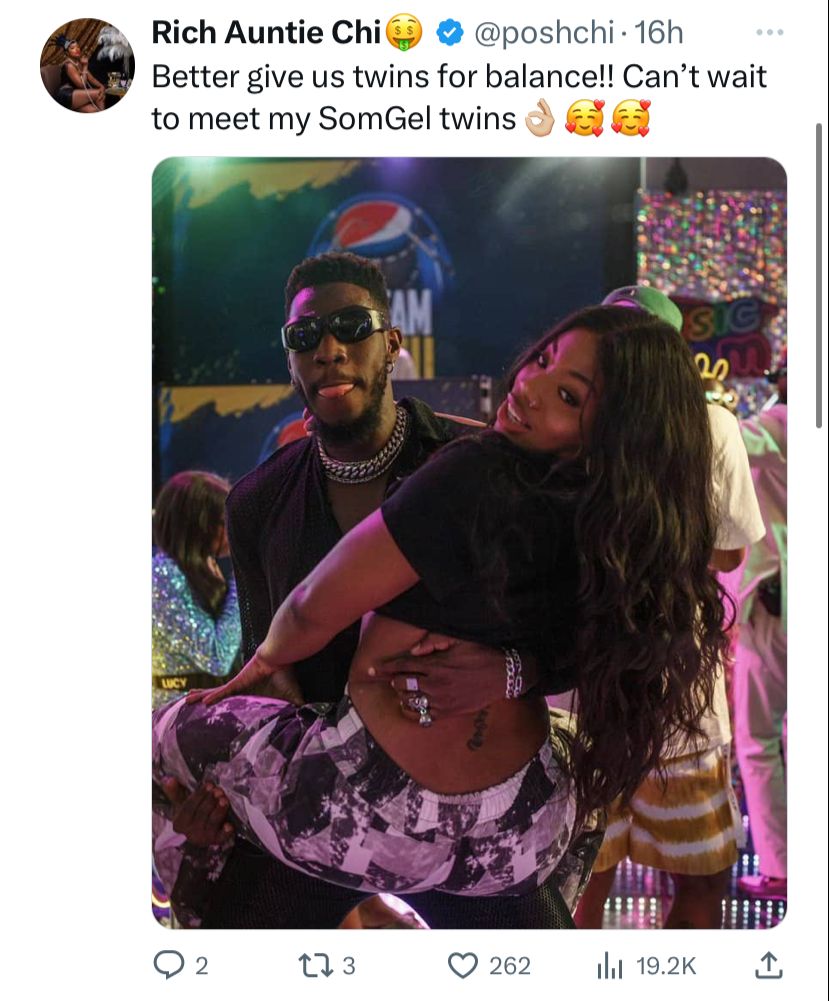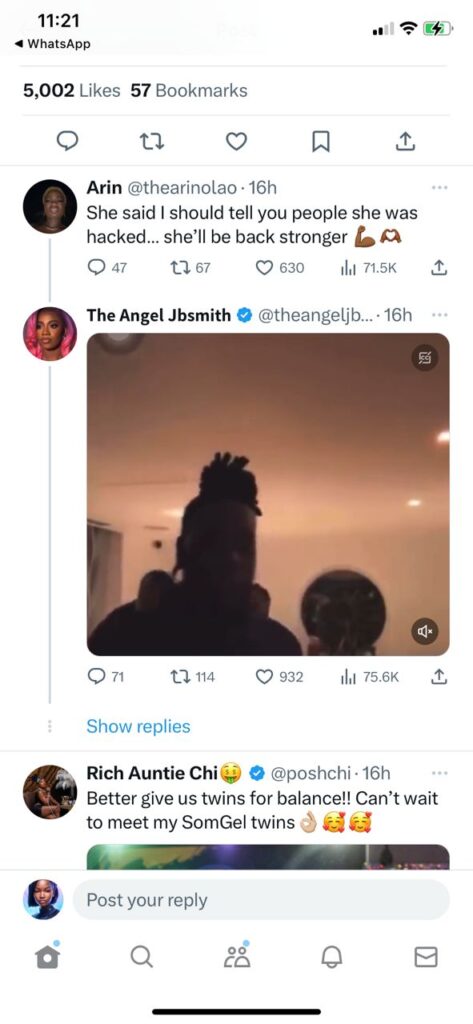 In other news, reality Tv star, Soma has revealed how Cross and other housemates persuaded him to break up with his love interest, Angel Smith.
In a recent interview with Glitch Africa Studios, the former All Stars roommate spoke candidly about this.
He claimed that because of Angel's personality, some of his colleagues have approached him and advised him to put the breaks on what he is doing with her.
He claimed that by shutting them down, he typically puts them in their place. Soma emphasised that among those who had approached him with such advice was Cross.
Sourc: Ybaleonline.com