Eric Cantona has never been a man lacking in confidence.
As a footballer, he played six seasons in England and won the league five times – once with Leeds, four times with Manchester United. The only year he did not was when he was banned for karate kicking a fan. More of that later.
"Ooh ahh Cantona" became a terrace anthem, but now he is the one doing the singing.
Next Thursday, at the age of 57, the Frenchman will embark on his first UK tour.
Not only that, but he has taken the decidedly unusual decision to make his debut album a live album, which will be recorded during next week's shows in Manchester and London.
"I always had this dream to go on stage and to be in front of people, because the show is something that we make together," is how Cantona explains playing live when I meet him at the HQ of his record label, Universal.
"The audience, if they are in a good mood, a bad mood, we all use the energy of each other. These 20 tracks were built to be on stage. It's why I wanted to do a live album first. It will be finished like the last touch on a painting."
Very few acts have released a live album as their first album.
The Yardbirds, including Eric Clapton, debuted with Five Live Yardbirds recorded at the Marquee Club. It missed the charts.
Detroit proto-punks The MC5 wanted to capture the energy of their electric live shows on Kick Out the Jams.
Jane's Addiction debuted with an eponymous live album recorded at the Roxy Theatre in Los Angeles, which bizarrely featured applause lifted from a Los Lobos concert. Been Caught Stealing, indeed.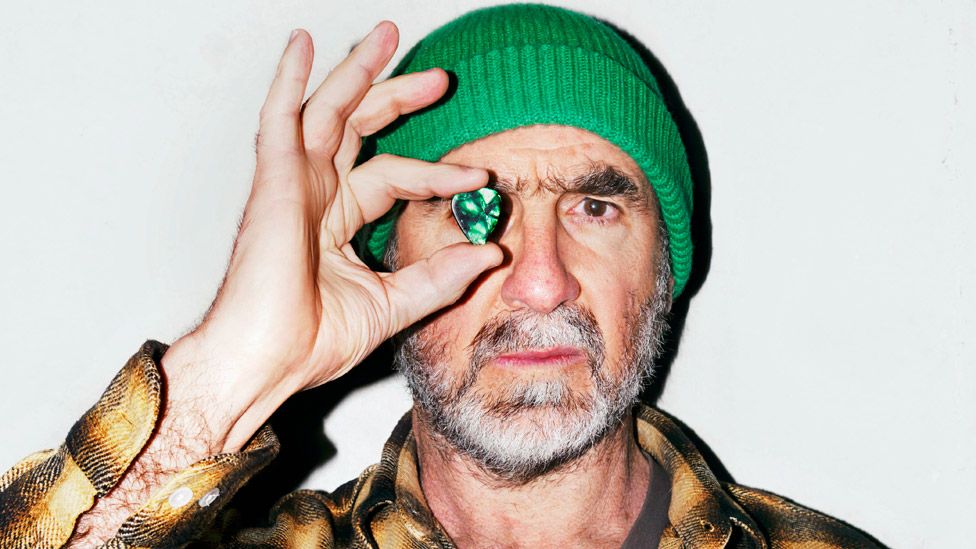 It is clear that Cantona plans to tackle the music industry in very much the same way he did his football career, by doing exactly what he wants.
I ask which acts he would consider being a support act for, seeing as he is just starting out.
A look of incredulity passes over his face.
"I do not understand what you mean."
I suddenly find myself holding up my hands at different levels to explain musical hierarchy to the man once voted the Premier League's Overseas Player of the Decade.
"No," he corrects me. "I am a headliner. It's why I cannot understand you. Maybe The [Rolling] Stones can support me."
When it comes to the title track of his new EP, I'll Make My Own Heaven, it is his fellow mid-90s Mancunians, Oasis, who spring to mind when the opening riff kicks in.
Cantona actually put aside red and blue football divisions to star in Liam Gallagher's Once video, but he believes it is time for the brothers to patch things up and reform. "Yes of course, we all dream about it," he enthuses. "But they should also carry on their own careers and also sometimes reunite."
I ask about the lyrics of I'll Make My Own Heaven, in particular the opening lines "I've been heroic/I've been criminal."
"A crime is not killing somebody," he says reassuringly, before adding with a twinkle in his eye "I've been arrested", and leaves a long pause before ending the sentence with "once".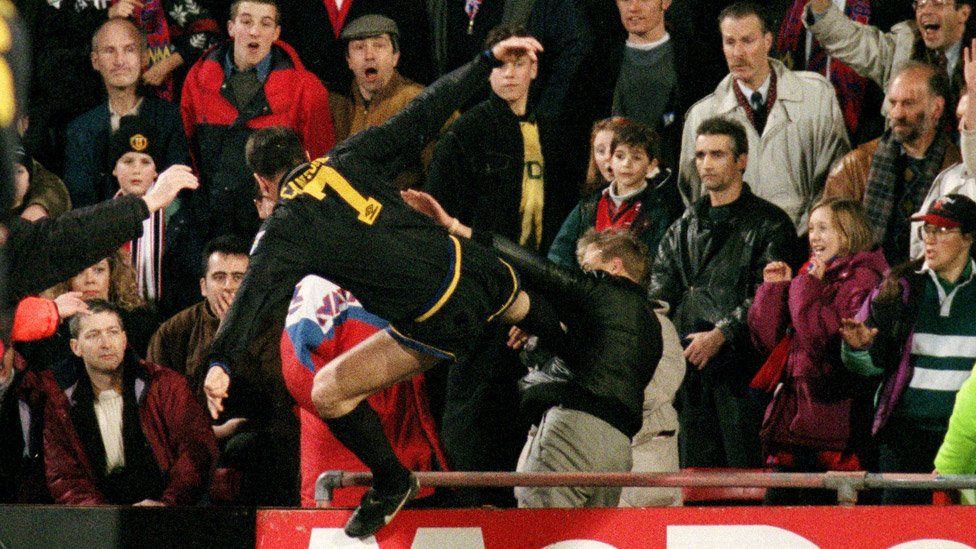 This is a subject I had been debating whether to mention. In January 1995, Cantona, was sent off against Crystal Palace and while making his way along the side of the pitch to the dressing room, kung fu kicked a fan who had been verbally abusing him. Cantona was given a two-week prison sentence, which was overturned on appeal.
Now he himself had brought up his encounter with the law, to use football parlance, it was an open goal.
"So is this lyric a reference to the kung fu kick?" I ask.
"Yes. Yes," he answers emphatically. "It's what I sing," before going on to regale me with the rest of the first verse, climaxing with the chorus: "You hate me, you love me. I'm only judged by myself. I go to hell. I go to heaven. But wherever I go, I make my own heaven."
Karl Douglas's Kung Fu Fighting, it is not.
Ooh aah, rubbish at guitar
Singing has been a dream of Cantona's since he was a child growing up in Marseille.
"When I was a kid, I had two passions: for art and sport. So I started with football, better I think," he laughs. "Now I can sing until the end of my life. I have a deep need of expressing myself."
It was during lockdown that he finally learned the guitar, and despite describing himself as being "a very, very, very bad guitarist", it allowed him to write songs, half of which are in English and half in French.
"English is a really musical language. French not so musical," he says somewhat surprisingly, but then again, his early musical loves were The Clash ("I met Joe Strummer and Mick Jones who is a very passionate Queens Park Rangers fan") and The Sex Pistols.
However, there is no doubting who is top of his Pop Premier League: "The Doors. They are something special," he says about the Los Angeles band known for hits including Light My Fire and LA Woman, and whose singer Jim Morrison died in a Parisian bathtub at the age of 27 in 1971.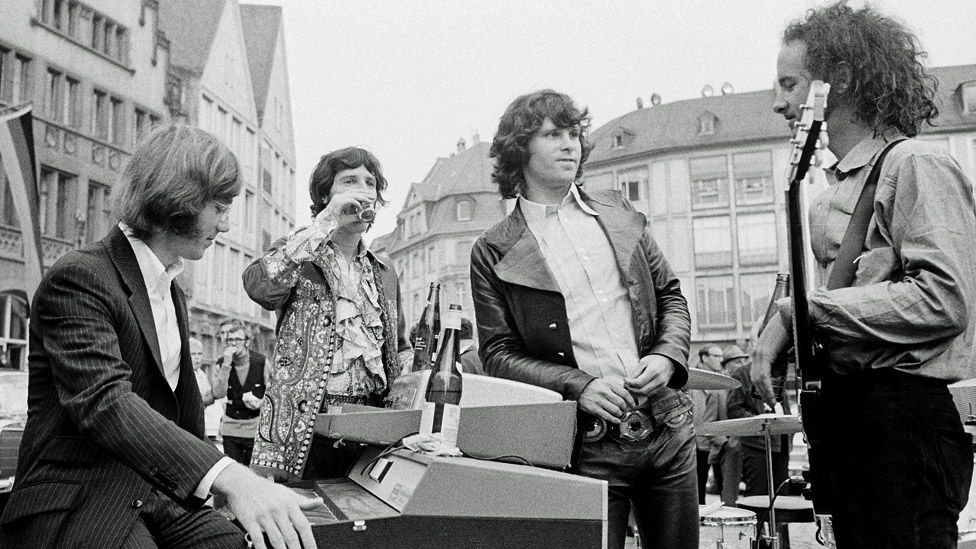 Suddenly it makes sense why the introduction to his other new track, Je Veux, reminded me of Riders on the Storm.
"I discovered them through their live albums. Sometimes we meet people who help us to grow up, like Arthur Rimbaud, a poet, or Antonin Artaud, who was also a poet, and I've been very inspired by these people."
When the conversation moves on to football, he slightly loses his enthusiasm, but politely fields my question about what is next for Manchester United after the recent failed takeover. "Sometimes big clubs have bad moments, but they will come back at their best. United is United. Nothing can be compared to United. Right?"
Cantona can also currently be seen giving his thoughts in the most watched programme on Netflix, the David Beckham documentary series. He would not be drawn on my cheeky question about which of them would have attracted the higher transfer fee.
"I don't want to speak about value," he retorts with mischievous disgust. "We hear every day, every minute about the value of things. The real value for me is the value of the heart."
That was me well and truly told. If my collar had been up Cantona-style, that would have been the moment it flopped down.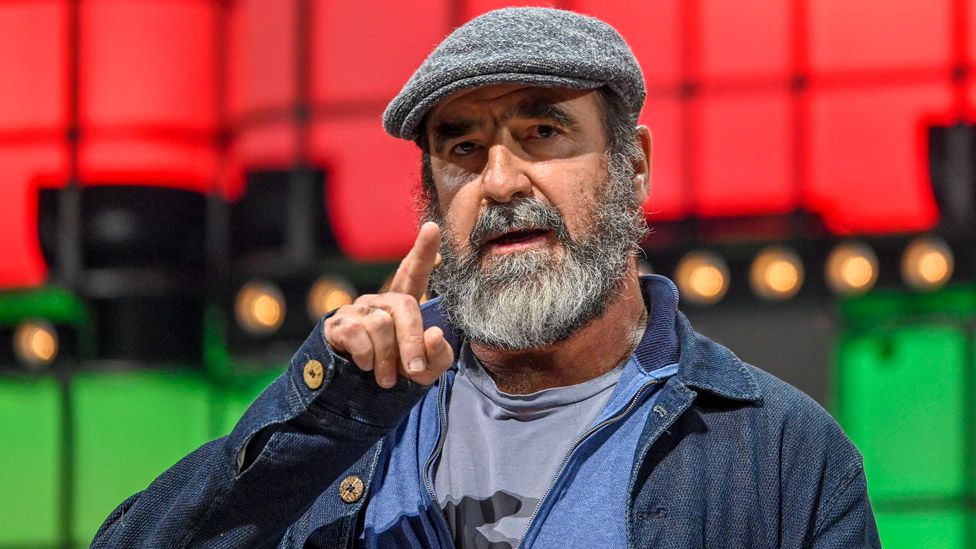 And as for his musical ambitions?
"My only goal is a moment with the fans, this live moment. We will create something special. That's it. I don't want to be famous. I'm famous since I was born," he chuckles, before adding: "Nearly."
There is, however, one festival he would love to play: "Woodstock, but it doesn't exist any more," he beams.
Maybe, I suggest, one day he will headline a concert at Old Trafford.
His face lights up. "Oh yes," he smiles, before pausing and repeating: "Oh yes.
"The Theatre of Dreams. Why not."
Eric Cantona – ready for his own Manchester United takeover.
Eric Cantona's EP I'll Make My Own Heaven is out now. He starts his UK Tour on 26 October at Manchester's Stoller Hall.