Birthdays are memorable days for the celebrant, they are a celebration of life and how one has come so far. To help celebrate, many have adopted the habit of having a photoshoot to mark the occasion and detail how they've grown.
Celebrities have also adopted the trend, sometimes going to extreme lengths to draw attention to their special day. Some of these photoshoots have resulted in backlash both on and off social media and even a jail time.
Let's take a look at some celebrities who made the wrong headlines with their photoshoots.
1. Salma Mumin (2018)
Social media influencer and socialite, Salma Mumin trended for days for a picture she posted on her Instagram page to celebrate her birthday. In the pic, Salma could be seen naked in a bathtub full of watermelons which covered her nether regions.
2. Yaa Jackson (2022)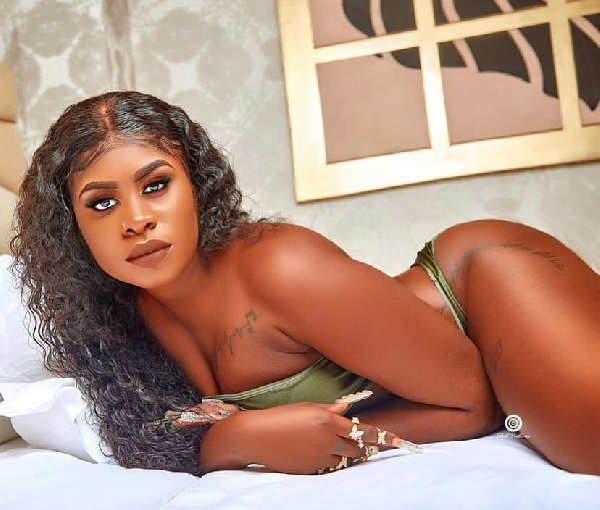 Actress and socialite Yaa Jackson, known for her sultry photos also rocked the internet with some birthday pictures that featured her on a bed with a green navy lingerie. While the backlash wasn't as rampant due to it being her style, it still turned a few heads.
3. Okyeame Kwame (2023)
Rap Doctor, Okyeame Kwame suddenly dropped into the trends after posting some pictures of himself in just a pair of underwear for his 47th birthday. The pictures gave a perfect imprint of his penis.
This generated outrage on social media as many chided the husband and father for being more circumspect in his online behaviour.
4. Akuapem Polo (2020)
Rosemond Brown was fast rising as a major topic of discussion in Ghana. From her tell-all interviews to her meet-up with American star, Cardi B. Things however, took a wrong turn in June 2020, Rosemond celebrated her son's seventh birthday by posting some nude pictures she took together with her son, who was also half-naked, on her Instagram page, which went viral on social media.
The pictures attracted comments which accused her of undermining the dignity of her seven-year-old son among others. The controversy also led to her arrest and conviction on charges of publication of obscene material and engaging in domestic violence to which she pleaded guilty and was sentenced to 90 days in jail.
Akuapem Polo has since remained low-key after her release from prison.