English actress Haydn Gwynne, known for roles in TV shows including Drop the Dead Donkey, Peak Practice, Merseybeat and The Windsors, has died aged 66.
She also had an acclaimed stage career, being nominated for both Olivier and Tony awards in the West End and on Broadway for Billy Elliot the Musical.
She was Queen Camilla in TV royal spoof The Windsors, and played ex-PM Margaret Thatcher on stage in The Audience.
Her co-star from that 2013 play, Dame Helen Mirren, led the tributes.
Referring to Gwynne's performance in The Audience, Dame Helen added: "She was both funny and serious at the same time, a brilliant balancing act that her whole career exemplified.
"We will miss her very much."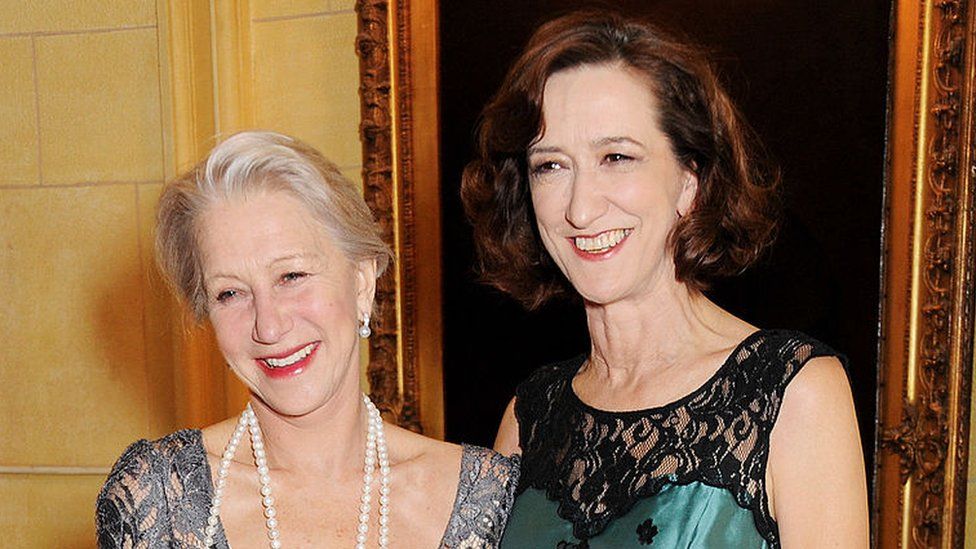 In a statement on Friday, her agent said: "It is with great sadness we are sharing with you that, following her recent diagnosis with cancer, the star of stage and screen Haydn Gwynne died in hospital in the small hours of Friday 20 October, surrounded by her beloved sons, close family and friends.
"We would like to thank the staff and teams at the Royal Marsden and Brompton Hospitals for their wonderful care over the last few weeks."
Gwynne broke through in TV drama Nice Work in the late 1980s before finding wider fame and a Bafta nomination for playing cynical and stoical journalist Alex in topical satire Drop the Dead Donkey.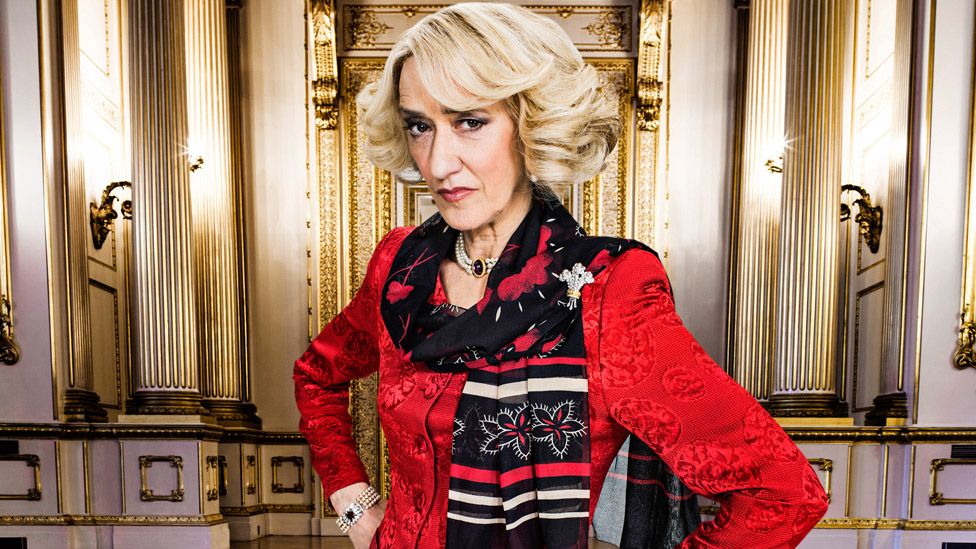 Two decades later, she was back on Channel 4 in comedy The Windsors, playing Camilla as "clearly the soap opera villainess".
That was reflected in her costumes, which were designed "as if she were played by Joan Collins in a 1980s version".
"In a way that was very freeing, because it meant I didn't have to go off and do serious research," Gwynne said. "I could just have full fun with it."
Another royal TV show came along when the actress portrayed Lady Susan Hussey, who resigned from the royal household following a racism row, in the fifth series of Netflix's The Crown.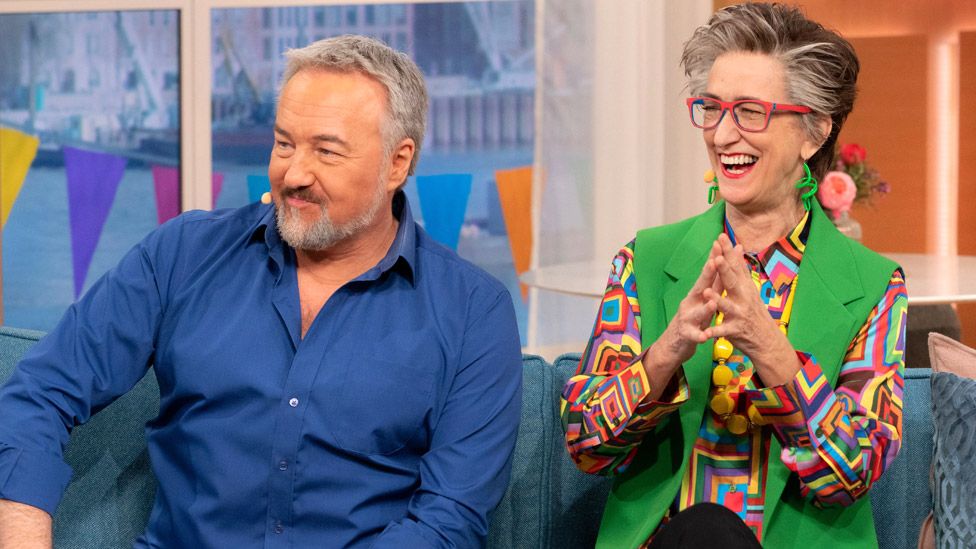 Her other TV parts included Dr Joanna Graham in Peak Practice, Supt Susan Blake in Merseybeat, and Julius Caesar's wife Calpurnia in the BBC's Rome.
Fellow writer Jack Thorne said she was "the kindest, loveliest soul and a wonderful performer", adding: "She gave everything to everything."
Musical star and radio presenter Elaine Paige called Gwynne "so young, so talented", adding she had known the actress for 30 years. "There'll be a bright star in heaven tonight. RIP dear Haydn."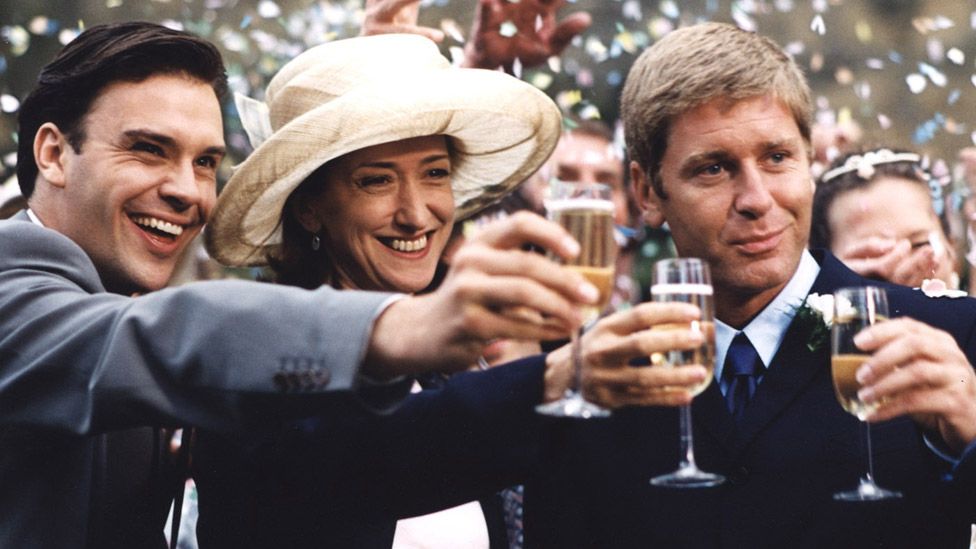 National Theatre artistic director Rufus Norris, who directed her in The Threepenny Opera in 2016, said she was "an amazing woman and artist" who was "universally beloved and respected".
He said: "Her unique combination of wit, wickedness, grace and fearless craft was a complete joy to be in a room with."
Gwynne grew up in rural Sussex and her father was an Irish printer called Guy Thomas Hayden-Gwynne.
She studied French at university before moving to Italy, where she lectured in English at the University of Rome.
Acting initially seemed too insecure to pursue professionally, but she eventually "came out of the closet" – as she once put it – and decided to go for it. "I gave up my job, got rid of my apartment, gave away all my furniture, and came home."
Returning to England, she wrote to every theatre company she could and was eventually offered a break in 1984 by writer and director Alan Ayckbourn in His Monkey Wife.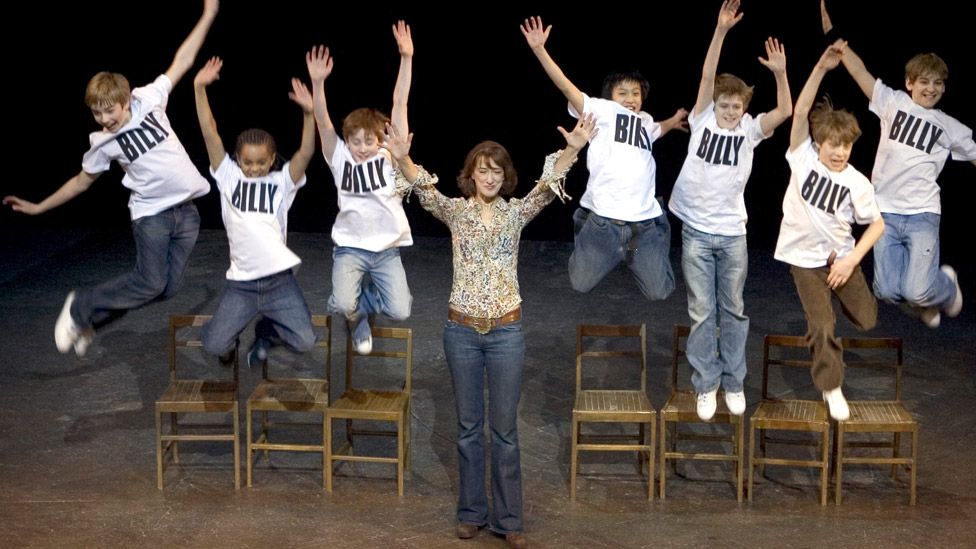 That led to more shows including West End musical Ziegfeld, an expensive flop in 1988.
"My biggest regret is that I didn't keep a daily diary," Gwynne once said. "The most extraordinary things happened.
"The star and the director were fired after press night, it was rewritten. It did have its moments – my costume was worth £10,000 – but mainly it was agony. I cried myself to sleep most nights."
But things got better – she received her received first Olivier nomination for the musical City of Angels in 1994, and spent seasons with the Royal Shakespeare Company in 94 and 95.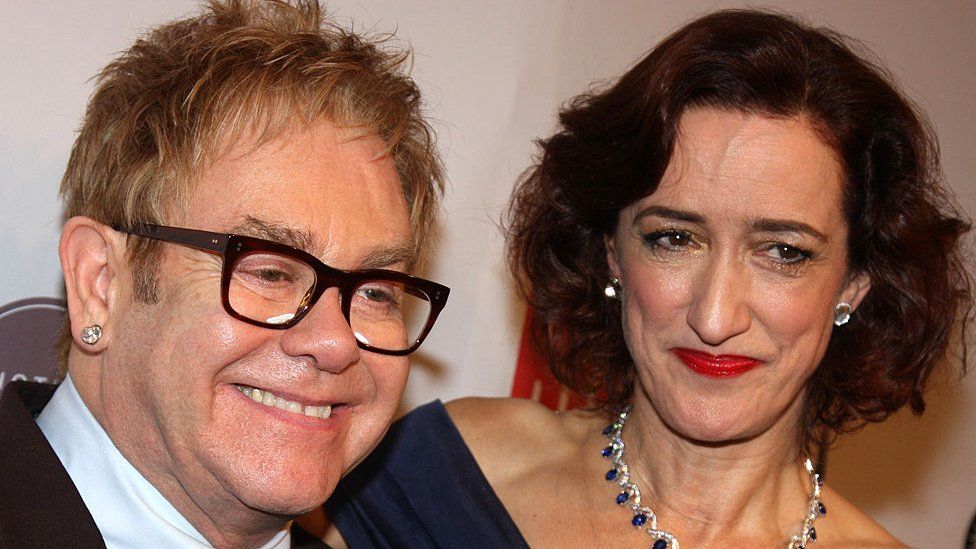 She played dance teacher Mrs Wilkinson when Billy Elliot the Musical launched in the West End in 2005, and stayed on when it transferred to Broadway.
The role was originally played by Julie Walters on screen, but on stage Gwynne said the character was "very upfront and quite rude, a bit more so than I remember from the film".
"They say tragedy is tough? Forget Medea, two shows of Billy Elliot a day is the very definition of gruelling!"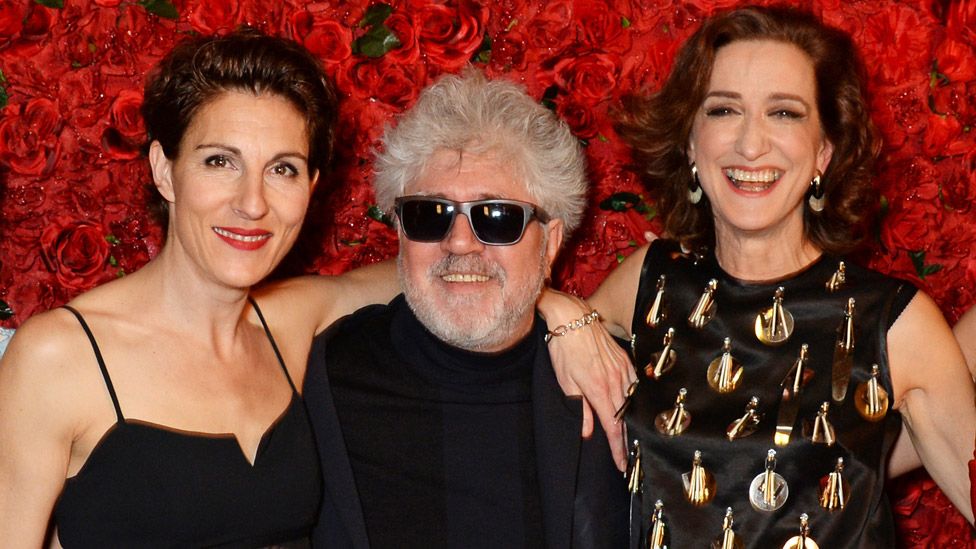 Gwynne received two more Olivier nominations – for the stage version of Pedro Almodóvar's film Women on the Verge of a Nervous Breakdown in 2015 and The Threepenny Opera.
Her versatility was again demonstrated earlier this year when she played a version of Dame Prue Leith in The Great British Bake Off Musical, and was Stanley Baldwin – prime minister in the 1920s and 30s – in a play called When Winston Went to War with the Wireless.
The actress was due to appear in a new London production of Stephen Sondheim's Old Friends in September, but withdrew nine days before the first preview because of what were described at the time as "sudden personal circumstances".
The show's producer Sir Cameron Mackintosh said Friday's performance would be dedicated to Gwynne, who he described as a "truly wonderful person, as well as a phenomenally talented actress and singer".