Once a niche marketing strategy, teaming up with social media stars may be the only way for brands to truly get ahead now.
Influencing has become big business for creators, and companies are noticing. Traditionally, brands collaborate with influencers on one-off sponsored product placements. But increasingly, they're integrating these creators into their core marketing strategies and teams. In some cases, they're even training their own staff to become in-house influencers.
Many well-established brands have achieved success with influencer marketing campaigns, like Dunkin's collaboration with TikTok sensation Charli D'Amelio, and MAC's partnership with Sabrina Bahsoon. And according to Influencer Marketing Hub, the influencer marketing industry is expected to grow to approximately $21.1bn (£17.4bn) in 2023, with TikTok being the most popular influencer marketing channel.
It's not a new phenomenon for companies to partner with big names to push their goods and services – celebrities and even royals have endorsed products since the late 1800s. Yet the rise and mainstreaming of social platforms as conduits to major exposure through both sponsorship and earned media has rocketed the appeal of partner marketing into another stratosphere.
"We're in an era where traditional media no longer holds the monopoly on information dissemination," says Hilary Gorbould, influencer marketing manager at Stockholm-based Redgert Comms.
As social media commands more and more attention, she says, not only does it provide new channels for revenue, but it also enables businesses to precisely hit their ideal customers. "Influencer marketing allows brands to convey their message to a target demographic while hand-picking ambassadors who resonate with their ethos," says Gorbould.
As a result, both small and massive companies alike are now taking influencer partnerships as seriously as the stalwart marketing campaigns they've invested in for decades. And experts say that increasingly, influencer partnerships will become the future of business.
'Everything can be monetised'
As the influencer market has boomed, so has the ability for practically every brand that wants a partnership to get in on the strategy – business-to-consumer (B2C) and business-to-business (B2B) companies alike.
Some businesses go straight for the high profile influencers with millions of followers, like D'Amelio or athletes and celebrities – whom Gorbould calls "mega" influencers. But these partnerships cost a great deal.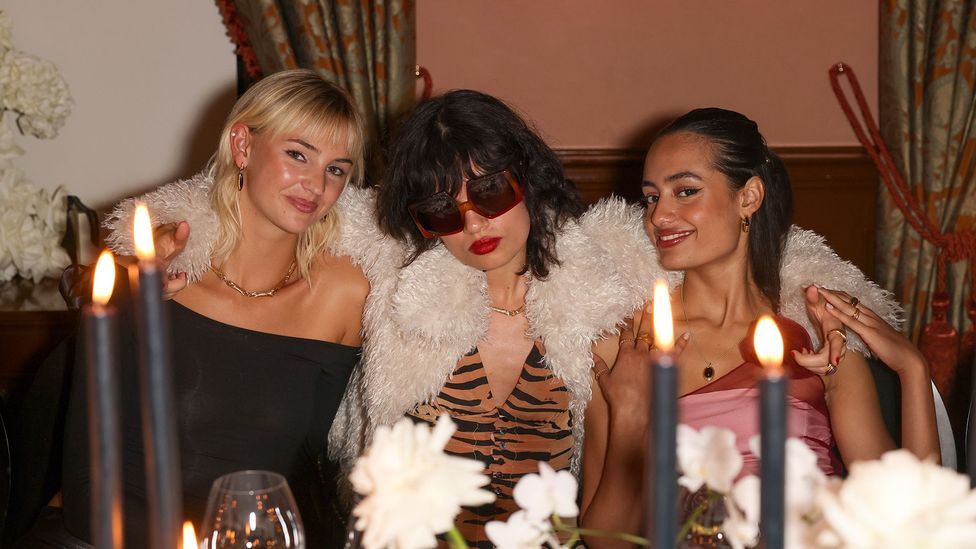 Social media stars and influencers including Mia Regan, Emma Winder and Sabrina Bahsoon have been key for some brands' marketing strategies (Credit: Getty Images)
That's why the rise of "micro" influencers, with follower counts between 10,000 and 100,000 and "mid-tier" influencers, with followings up to a half-million, have become valuable levers for driving revenue. Not only are these content creators more financially accessible to hire, but smaller personalities can often connect with passionate, niche communities.
"I've worked personally on campaigns up to £150,000 ($182,000) over a period of up to six months, or ambassadorships with a list of macro talents," says Gorbould. "But then you have your one-off collaborations with micro influencers, where they could be doing something for £300 ($365)."
If brands decide to take the influencer partnerships offline to traditional channels, like advertising or event appearances, or if they opt to include exclusivity and usage rights that prevent influencers from promoting competitive products, it can get expensive. Still, the diversity of marketing opportunities remains appealing. "Everything can be monetised," says Gorbould.
"In a world in where consumer attention is fragmented and fleeting, influencers are emerging as a beacon of authenticity and relatability, offering a human touch that conventional corporate communications often lack," says Karen Freberg, a professor of strategic communication at the University of Louisville, US. "Consumers, accustomed to the predictability of corporate messaging, are increasingly seeking genuine interactions and connections. When they see an ad or receive an email, it's like, 'OK, I've seen this before', and their attention has shifted."
She adds, "the human aspect of an influencer is what takes them over the edge", which can make them exceptionally effective marketing conduits.
A profitable strategy
The point of these partnerships, of course, is to come out the other side with a measurable profit.
One common metric of influencer marketing is sales conversion. "Brands can indeed track an influencer's impact through links or discount codes," says Samuel Burgess, a UK-based consultant, who previously managed Gymshark's athlete- and influencer-marketing programme.
What's considered 'good' for a brand varies among partnerships and strategies, but Burgess has sometimes seen numbers like "4% through to upwards of 15%", and knows "certain brands see around 20% to 25% of their sales through influencers".
For Trigwell Cosmetics, an online makeup brand founded during the pandemic, influencer marketing is their "bread and butter", says CEO Zoe Trigwell, based in the UK. Data shared with BBC shows the marketing strategy brought in around 25% of their £2.9m annual turnover in 2022. For their most successful influencer and social campaign in December, they sent free products to influencers who then featured those products on their TikTok shops, and earned a commission every time a sale was made. As a result, Trigwell sold out 2,500 limited edition powder puffs in five-and-a-half hours.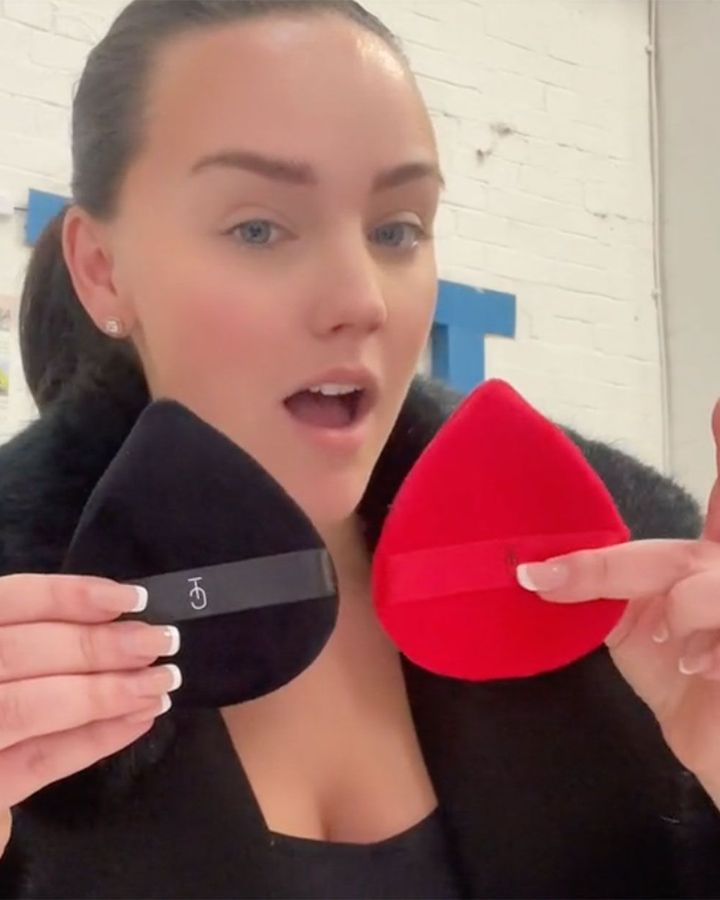 Off the back of their influencer partnership, UK-based Trigwell Cosmetics sold out 2,500 limited edition powder puffs in a few hours (Credit: Courtesy of Trigwell Cosmetics)
Monitoring sales conversation is not a perfect science, says Burgess: trackable links can't guarantee accurately associating revenue. For example, if a customer uses a link but then applies a different discount code, the sale gets attributed to that code instead; or, if they buy the product later, the influencer is not quantitively associated with the sale. Discount codes also lack insights into customer journey and behaviours on the website, and issues like code leaks can lead to inflation of data.
But beyond straight revenue generation, says Burgess, brands place high value on the acquisition of new customers in competitive markets. As influencers grow and establish trust with their audience, it translates to higher credibility and authenticity for the brand they work with, leading to increased consumer confidence.
Importantly, influencers can be a valuable source for boosting brand reputation and getting companies into the cultural conversation. It's an intangible metric, but still important. "Brands are becoming so integral into cultural movements and cultural style", he says, and by partnering with the appropriate creators, especially at pivotal moments, brands can "impact the way that they're seen by the wider communities".
There's a little serendipity and finesse to this approach, he adds – but when done well, influencing can be "a beautiful art form, and especially in marketing where it feels very organic and it feels very cultural-led".
The double-edged sword
Social media influencer marketing isn't infallible, however, especially at this nascent stage. In the same way a billboard or television advert can ruffle feathers, or even backfire, there's risk in taking on content partnerships, too.
"Influencers can be spectacular for brand campaigns," says Freberg. "However, a single controversy can severely tarnish a brand's reputation." She points to the "Bud Light crisis" involving transgender influencer and TikTok sensation Dylan Mulvaney, which spurred a conservative boycott of the brand that has affected revenue.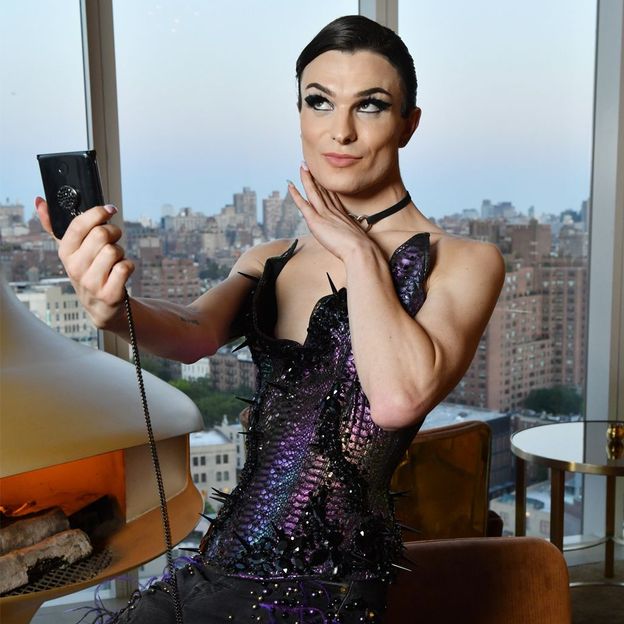 Not all partnerships are seamless – Bud Light faced backlash after working with transgender influencer and TikTok sensation Dylan Mulvaney (Credit: Getty Images)
Subsequently, the onus often shifts to brands to do the vetting, says Freberg, "to ascertain any potential red flags or issues that could arise down the line". One major issue for companies is creators who use inflated follower counts to attract high-paying brand deals, an issue so rampant it was documented in the 2021 HBO series Fake Famous.
The faulty data is getting easier to identify, however, with the rise of analytics platforms that give deeper insight into influencers' audiences. Yet there's still risk, especially with money at stake.
Regardless, Ben Jeffries, CEO and co-founder of New York-based Influencer, an agency and platform that offers real time data on creators and their campaigns, believes that if a brand isn't using influencer marketing, it's missing out – or even out of step with modern sales tactics. "Every brand should be doing influencer marketing," he says.
The era of influencer marketing is just getting started, and brands increasingly need to jump on board or risk being left behind, say experts. This is especially the case as the power of influencers only grows cross-channel. Freberg says, "We're seeing influencers diversify, urging their followers to subscribe to podcasts, newsletters or specific channels like Instagram to maintain closer engagement."
"As societal and social media trends change, both marketers and influencers will evolve alongside," she says. After all, for many influencers, this isn't just a trend; it's their livelihood."