Liam Gallagher has said the chance to tour "the most important album of the '90s" in its entirety has left him "bouncing around the house".
The ex-Oasis singer has announced a series of shows in 2024 which will see him perform the whole of his former band's debut Definitely Maybe.
Released in August 1994, the album shot the Manchester band to superstardom and sold millions of copies worldwide.
Gallagher said he "wouldn't be anywhere without it".
The announcement of the tour, which will open in Sheffield before visiting Cardiff, London, Manchester, Glasgow and Dublin, ends fan speculation that the much-loved band would reform to celebrate the album's 30th anniversary.
Many had hoped that Gallagher's shows at Knebworth in 2022 and his brother Noel's recent dates, which included a homecoming show at Wythenshawe Park, were precursors to the band coming together for the first time since their split in 2009.
Those hopes were fuelled by Noel in January when he told BBC Radio Manchester he would "never say never" about an Oasis reunion.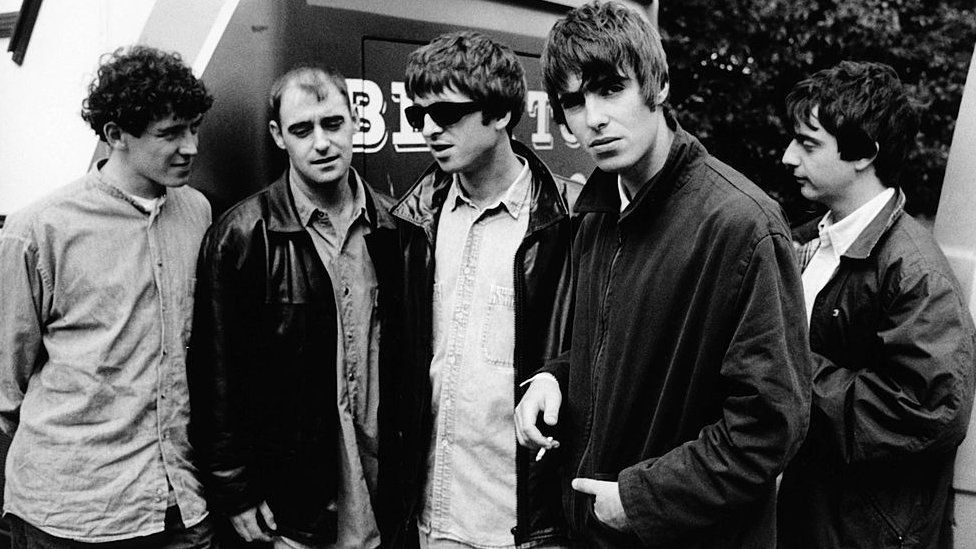 Gallagher said he was looking forward to the dates.
"I'm bouncing around the house to announce the Definitely Maybe Tour," he said.
"The most important album of the '90s, bar none."
Addressing fans directly, he added: "I wouldn't be anywhere without it and neither would you, so let's celebrate together."
A representative for the singer said it would be the first time Gallagher had performed Definitely Maybe in full.
"The sets will, of course, be packed with classics [such as] Rock 'n' Roll Star, Live Forever, Supersonic and 'Cigarettes & Alcohol, to name but a few," they said.
"But it will also be a rare opportunity to see other album tracks that have rarely, if ever, been performed since the mid-'90s, including Up In The Sky and Digsy's Dinner."
They added that the shows would also see Gallagher perform other Oasis songs from the period, including a number of B-sides.
"There are numerous fan favorites that could be performed from the other songs that were released during the Definitely Maybe era, which could potentially include another big hit in the shape of Whatever, as well as deep cuts such as Fade Away, Listen Up and Sad Song," they added.
Tickets for the shows go on sale on Friday.
Source: bbc.com