It's always exciting when a big international name is announced to grace the stage at a Ghanaian event. These appearances generate buzz, with many individuals eagerly preparing to meet their favorite acts and sing along to their tunes.
However, not all of these visits end well, as controversies can arise, ranging from illegal activities to claims of disrespect.
Let's take a look at some notable ones.
1. Jay Z (2006):
In 2006, the award-winning American rapper Jay Z embarked on an "African Pilgrimage Tour," visiting several African countries, including Angola, Kenya, South Africa, and Ghana. He was accompanied by his then-girlfriend Beyonce Knowles and a 30-member entourage.
Jay Z also commissioned some UN projects in Ghana and performed at an event organized by Charterhouse at the Accra International Conference Center (AICC) on October 6.
Sharing the stage with him were some of Ghana's biggest artists at the time, including Samini, Reggie Rockstone, Ofori Amponsah, Obrafour, and Wutah.
The controversy: HipLife grandpapa, Reggie Rockstone, was supposed to open the event for Jay Z. At the last minute, however, he turned down the offer, expressing his desire for all the artists to be seen as equals to Jay Z rather than mere openers.
Reggie Rockstone also accused Jay Z of disrespecting the local artists sharing the stage with him and not interacting with any of them. While Jay Z never responded to these allegations, Reggie Rockstone remained adamant in his assertion that he and the other artists present deserved better treatment.
2. Chris Brown (2013):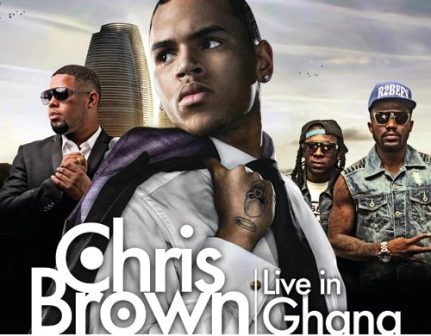 As part of the Hope City project launched by then-President John Dramani Mahama, American R&B star Chris Brown was brought to Ghana to perform at a mega event at the Accra Sports Stadium on March 5. The concert received significant hype and high expectations, with TV and radio stations playing Chris Brown's songs daily ahead of the event.
The controversy: Chris Brown was initially scheduled to arrive in Ghana on March 4 but instead landed on the afternoon of March 5. He then turned down a planned media briefing, allegedly to prepare for the show.
The event started late and was marred by poor sound quality and intermittent breaks due to technical glitches.
Chris Brown himself did his best to entertain the audience, but the aftermath was less than pleasant.
He was accused of excessive use of vulgar language and smoking marijuana on stage, actions met with widespread condemnation and calls for his arrest.
Event organizers, however, claimed he was using an electric cigar and not marijuana as alleged.
Compounding the issue was the fact that Chris Brown was paid a whopping $1 million for his appearance, sparking debates about the preferential treatment of international acts over local artists by show promoters in Ghana.
Adding to the disappointment, the Hope City project never came to fruition.
3. Cardi B (2019):
Fresh off her success as a female American rapper, Cardi B was booked for a West African tour that included performances in Nigeria and Ghana in December. Her social media posts about her time in Nigeria built up excitement for her Ghanaian appearance.
The controversy: From the moment Cardi B arrived in the country, reports circulated that numerous Ghanaian celebrities and socialites, including Efia Odo, Afia Schwarzenegger, Akuapem Poloo, Becca, and even Sarkodie, had gathered at the hotel to meet her.
However, reports began to circulate that Cardi B had snubbed them. She later
clarified on her Instagram that she wasn't aware of the supposed 'meet and greet' and didn't intend to snub anyone.
This led to massive social media debates, questioning who had organized the 'meet and greet' and why Cardi B hadn't been informed.
The controversy overshadowed the concert itself, which left much to be desired. Nonetheless, it ignited debates about the term 'celebrity' and who deserved to be labeled as one.
4. Meek Mill (2022):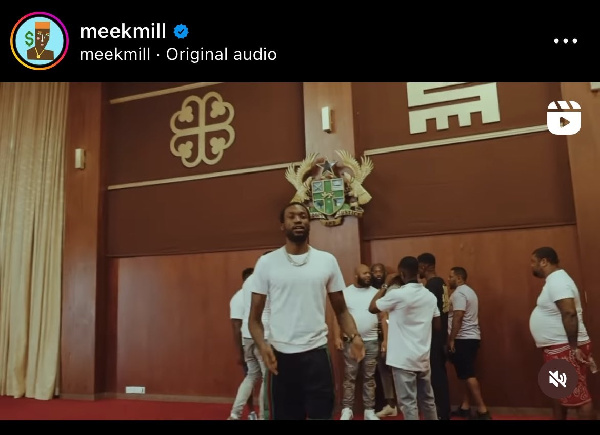 American rapper Meek Mill flew into Ghana to perform at the 2022 AfroNation Ghana festival in December. His time in the country appeared enjoyable, as he biked around the streets of Accra with his entourage and visited key landmarks before delivering a worthwhile performance at the event.
The controversy: Shortly after Meek Mill left the country, a music video was released featuring footage shot in the Jubilee House, the official presidential seat of government.
The video triggered massive backlash on and off social media, with many pointing to Meek Mill's appearance, his use of explicit language, and the fact that he was allowed entry and filming in the house.
Meek Mill later apologized and deleted the video, claiming that he never intended to offend Ghanaians with the footage.
Source: www.ghanaweb.com