A young Nigerian guy has reportedly died after drinking a full bottle of alcohol in the course of a bet he placed with a friend.
In a fast trending video, this guy was filmed drinking a full bottle of whiskey just to win 5000 naira which is the equivalent of Ghc 130.
With so much eagerness to win the 5000 naira, the guy finished the full bottle of whiskey with a twinkling.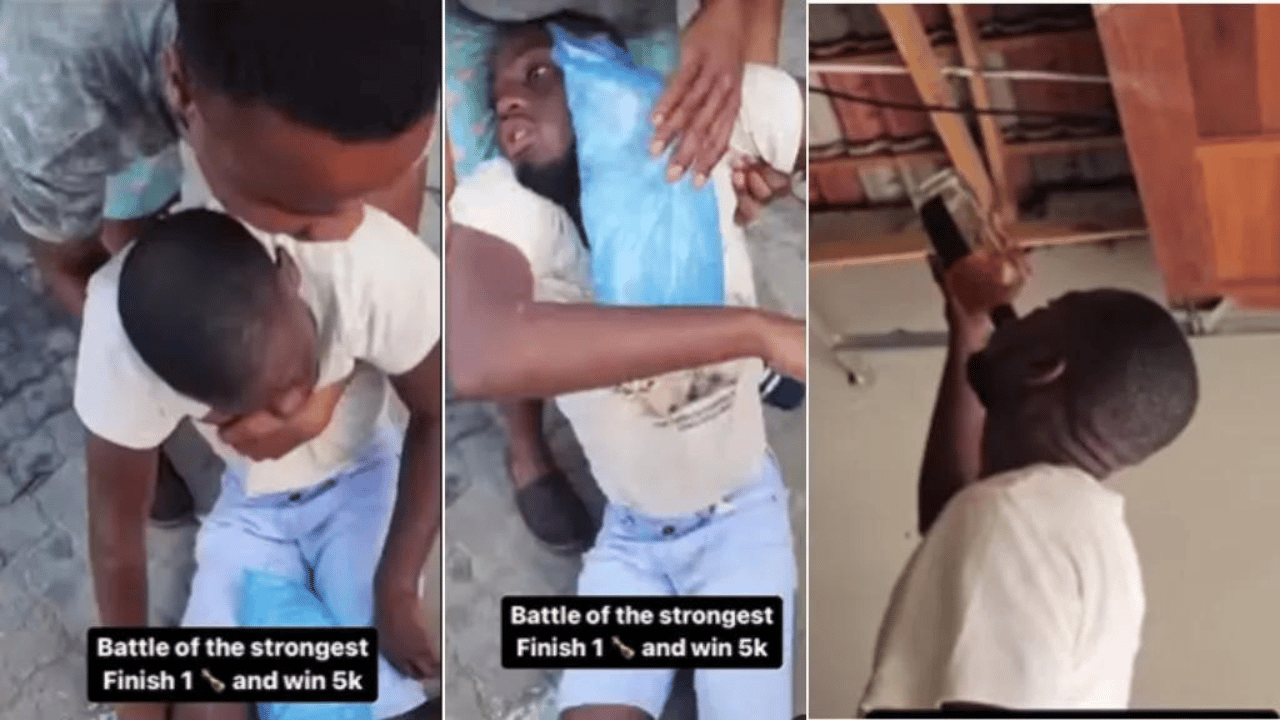 He later collapsed and started vomiting. He was later rushed to the hospital where he reportedly lost his life despite the efforts of the doctors.
Popular now
Man marries triplets together on the same day as the sister insists on marrying all of them at once
Social media users who have come across the video have described his death as very stupid because it was avoidable.
How can you lose your life just because of 500 naira which can't even buy a bag of rice?
Watch the video below to know more…
View this post on Instagram